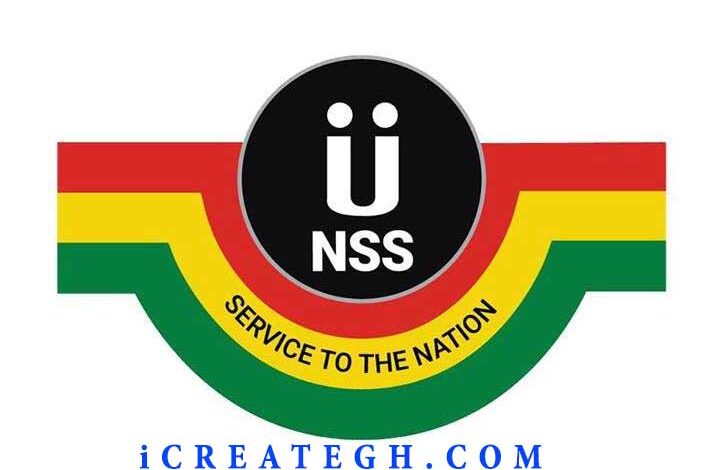 NSS Online Registration Guide 2022/2023
Follow the steps below to complete the NSS Online Registration Guide 2022/2023
STEP 1:  login to www.nss.gov.gh or click on the link.
STEP 2: Click CHECK pincode
STEP 3: once it loads you would see two options. First enter your School index number and below enter your date of birth
STEP 4: Click submit if your pincode is available it would appear.
Below are your details: Your full name you use at school. Nss pincode, school attended, course studied.
STEP 5: You then pick only the Nss pincode eg of pincode NSSGDW1234722. Or write it on a paper
STEP 6: Then proceed to any ADB bank to pay GHC 40 cedis or you use your mobile money to pay GHC 41 cedis to activate the pincode before you can proceed back to complete the online registration.
HOW TO COMPLETE NSS ONLINE REGISTRATION FORM 
REQUIREMENTS:
1️⃣. At least one valid National ID – Passport, Voters Card, SSNIT Card or Driver's License
2️⃣ Scanned passport photograph – not more than 1mb. Would appear on the final certificate, so
needs to be formal.
This process is for personnel to complete online registration to be issued an NSS number. Please note that all field with an ASTERIKS (*) sign on them are compulsory to fill, and you cannot progress until the requested information is supplied.
STARTING THE NSS ONLINE REGISTRATION
STEP 1️⃣ – Go to the URL https://portal.nss.gov.gh/, and enter your username (School Index number or ID number), and your password (payment pincode) and Date of birth.
STEP 2️⃣– You should now be on the first page of the form (Applicant Info). Please confirm all the information displayed is yours and correct. Select the means of Identification you intend to submit, and enter the ID number.
For any of the IDs you have selected, below is the details the system requires you to enter for ID confirmation.
Voters ID Card: Required detail is the Voters ID Number as printed exactly on the card together with your exact name and details.
Passport: Required detail is the Official Ghana passport.
Driver's License: Required details are Certificate of Competence number, and name as written exactly on the license.
SSNIT Card: Required details is the SSNIT number.
STEP 3️⃣ – The system would compare the information on your ID, and that submitted by your Institution, and would provide you an Identity Match Score.
♦️Personnel with scores FAIR and BAD would need further approval from NSS before final posting. However, everyone can proceed to fill in the form.
Regardless of your Identity Match Score, please click on the disclaimer message, and click on 'Confirm and Continue' to progress to the next page.
Identity Match Score
Comments
PERFECT
Identity information is perfect.
GOOD
Identity information is good enough
FAIR
Identity information need further investigation
BAD
Identity information needs further investigation
STEP 4️⃣ – You would now be required to complete the rest of the applicant information. Upload your passport photograph and ensure it is within the size specification of not more than 1mb. Address, and contact information are all compulsory fields. Please ensure the information here is current and active, as this is the only way the NSS can reach you. Enter your Next of KIN information for use as emergency contact.
Click on SAVE & CONTINUE.
STEP 5️⃣– You should now be on the SERVICE INFO page. Enter your employment history and click on SAVE & CONTINUE.
STEP 6️⃣– You should now be on the PREFERENCE page. Information supplied here would guide the NSS on your final posting, so ensure to provide accurate information. Select your 3 preferred regions to be posted, in your order of preference (Region I being the number 1 choice). Select the local languages you can read, speak, and write.
Select the foreign languages you can read, speak, and write. Finally select your industry of preference to be posted. Personnel interested in Entrepreneurship are strongly advised to select this as Service Option I. Click on SAVE & CONTINUE.
STEP 7️⃣ – You should now be on the PREVIEW page. This is a summary of all the information already provided. Read through and ensure all of it is correct. Use the BACK button if you intend to change any details. Click on SUBMIT.
STEP 8️⃣ – Congratulations! You have now completed your online registration. You should see a congratulatory page, and your NSS number assignment.
You also now have an NSS dashboard to yourself, where you can review any registration information, or request for services for the NSS.
To access the dashboard, click on GO TO PERSONNEL DASHBOARD button.
To print your registration summary, click on CLICK TO PRINT at the bottom of the page.
To login to your personnel dashboard later, go to homepage https://portal.nss.gov.gh and sign in as personnel.
✅Your login here is your email address used in registration, and your PINCODE.
READ ALSO:
JOIN OUR PLATFORMS BY CLICKING ON THE LINKS BELOW
<<< CLICK HERE TO JOIN OUR WHATSAPP GROUP >>>
<<< CLICK HERE TO JOIN OUR TEACHERS PORTAL GH ON TELEGRAM >>>
Related Searches
NSS pincode 2023, NSS pincode 2024, NSS pincode activation, NSS Number, NSS Portal, NSS Portal Login, NSS Dashboard, NSS dashboard login PIN, NSS registration, NSS payment.