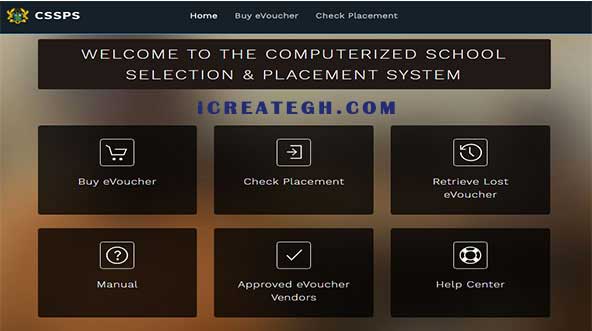 GES category of Schools in Ghana
All BECE candidates must follow the guidelines very well and ask questions when necessary to avoid making mistakes that may go a long way to affect their chances of getting their preferred schools.
The Computerized School Selection and Placement System (CSSPS) has taking over from the old system where heads of Schools select their preferred candidates and leave the low performance students for the so called lower schools. The CSSPS was introduced in 2005 even though there are some challenges with the system, it has made students with average passes to also get the chance to study alongside students with higher grades.
In view of the above, it has become very necessary for students to know the Do's and Don'ts in the selection of Senior High Schools.
Public Second Cycle Institutions are placed into 4 groups known as Categories A, B, C and D.
The Technical and Vocational Education and Training institutions have been categorized into A, B and C.
Must Read before selecting your preferred Schools
Note that when you rush through the process without carefully following the guidelines, you may end up chasing and begging schools to join them hence, Do not be in a hurry to just download the files.
The list below contains GES category of Schools in Ghana – 2022. Download the PDF file below.
technical schools in ghana and their category, list of category e schools in ghana, category b schools in ghana, category a schools in ghana, category c schools in ghana, all schools in ghana, second class schools in ghana, shs schools in ghana and their categories