General news
Students Feed themselves as Schools Await Supplies from Ministry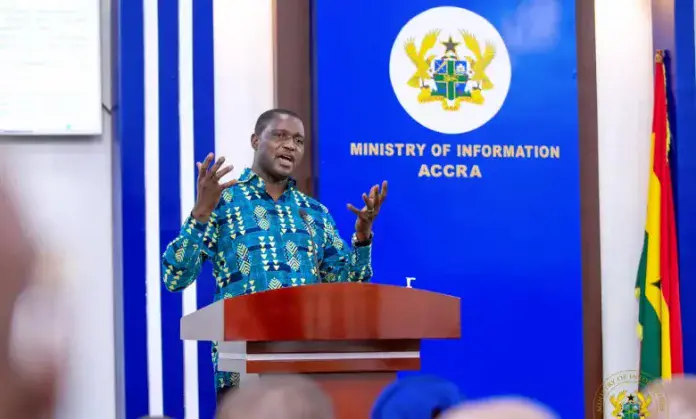 Students come to school with their own food as schools await supplies from ministry – Chair of U/W NAGRAT
For the past three days, the Education Ministry has been in the news obviously for the wrong reasons. Following the strike by the four teacher unions, Heads of schools were charged to keep schools open and allow students to study in the absence of striking teachers. Well, most schools do not have food to feed the students.
The spokesperson of the Education Ministry, Kwasi Kwarteng mentioned that foods were dispatched from the store house to the various schools but transportation may be a factor to slow its reach to some schools. Schools in the Upper West Region are yet to receive their food contrary to what was promised them by the Education Ministry.
Kwasi Kwarteng speaking on 3FM Sunrise on Tuesday, promised the affected schools in the Upper West Region that since their issue is peculiar, food stuffs were going to be distributed same day to the senior high schools there.
He said this to the host Alfred Ocansey on Tuesday July 12, "As I have indicated already, all the schools in the Upper West Region are going to receive food supplies this morning and the by the close of today".
Harun Ussif Kadiri NAGRAT Chairman for Upper West Region has confirmed to Alfred Ocansey on 3FM Sunrise Morning show that even as at Thursday 14th July, the schools in the Upper West Region were still not supplied the food and funds promised them. He mentioned that heads use their own money to by corn dough to feed students which he think is very bad. He believes, this would have led to demonstration if were their days as students in school.
He was heard saying, "It is not easy, head masters have done well to put their foot on the ground. Other than that, the rampage would have been worse. In our days in secondary school, with this same situation, we would have gone on rampage".
It is sad when he disclosed that students provide their own sugar and bread since the schools are out of stock. He further indicated that the students are served rice for both lunch and super.
There is the likeliness that schools in this region may close down school tomorrow Friday 15th July, should the schools still not still received food stuffs. This was made known by the managers.
Credit: 3news
Recommended
Public Services Workers declare strike
More Trouble as Nurses and Midwives also Demands COLA
Akpinifiaga Okpekpewuokpe Dagadu IX Visits Agbenorxoe Chief
Public Services Workers declare strike
You can join any of our platforms below to be updated anytime we publish our articles.
<<< CLICK HERE TO JOIN OUR WHATSAPP GROUP >>>
<<< CLICK HERE TO JOIN STUDENTS FORUM ON WHATSAPP >>>
<<< CLICK HERE TO JOIN OUR TEACHERS PORTAL GH ON TELEGRAM >>>
Please click on the buttons below to share our post.