General news
Tiper Truck Crushed 7 Cars at Awoshie Anyaa Last Stop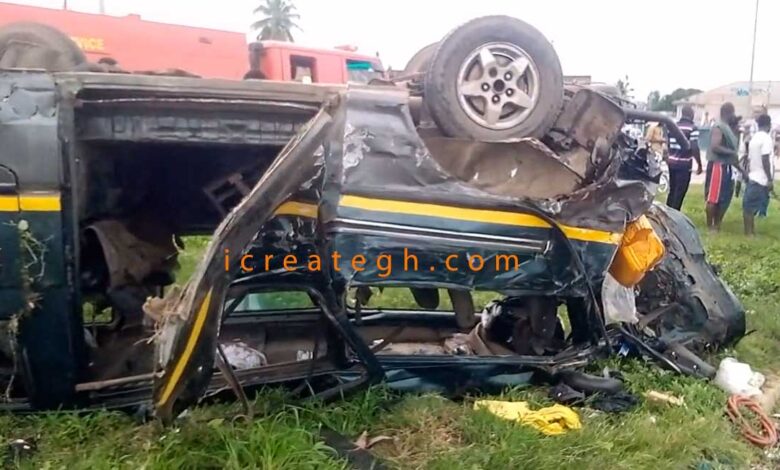 Tiper Truck Crushed 7 Cars at Awoshie Anyaa Last Stop
An ugly scene this morning at Awoshie Anyaa Last Stop as a tiper truck is reported to fail break and crashed seven cars.
Accidents in Ghana can in one way or the other be linked to the negligence of some drivers. In July 2022, Ghanaweb published that reports from the National Road Safety Authority (NRSA) indicates that over 1,300 people lost their lives to road accident from January this year to June.
This is alarming and calls for pragmatic measures since lives lost can not be replaced through any means.
Considering the fact the death rate has dropped marginally, More sensitization needs to be done as appropriate measures needed to implemented to punish motorist who consistently, flout the road safety regulations.
According to an eye witness, as published by EATTV Online on Twitter, The tipper truck driver failed break and in the process, crashed into seven cars on the road. The incident was said to have occurred this morning at Awoshie Anyaa Last Stop. Our team (icreategh.com team) got the in time to confirm the incident this morning.
Also Read: Jumia to use Zipline in delivering products to Africa homes
It is further reported that the tiper truck driver and his mate are on the run.
Many people got injured but we have not recorded any deaths as at the time of publishing the news.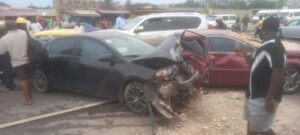 Road Users are to take caution as this has led to a heavy vehicular traffic on the road. We understand that investigations are ongoing.
Netizens have been reacting to the unfortunate incident on twitter;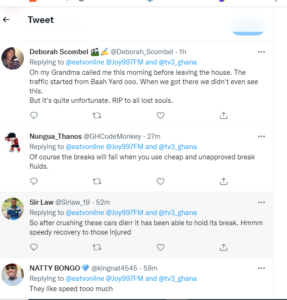 Recommended: 
Join our discussion forum below by clicking on the link. Drop all comments in the comments section below.
Share with the social media buttons below.