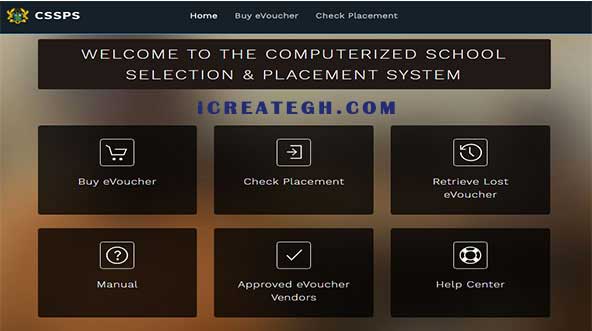 Update on opening of the school selection portal for BECE candidates.
This years' Basic Education Certificate Examination (BECE) was written from 17th October to 21st October, 2022.
A week-long exercise for qualified registered candidates.
Initial Timeline
After the examination, a timeline was given to begin the selection process as follows:
A School Selection Video that details how to go about the school selection will be shown to BECE Candidates from 24th October to 29th October.
And the selection is placed on a later date.
New Update
The West African Examination Council (WAEC) will open the school selection portal for both BECE 2022 School and Private Candidates to do their school selection.
This is to enable them select their schools online for 2023 Placement exercise.
In order to have a faster, efficient and successful exercise.
Selection Exercise Guide
Metro/Municipal/District Directors of Education are advised to form teams of ICT Teachers or Data Entry Officers.
These teams of ICT teachers and Data Entry Officers will support the Examination Coordinators and Headteachers do the entries of the candidates' choices.
This will help avoid errors in the entries from schools.
Candidates and parents/guardians are to be invited to confirm the correctness of their choices before finalization.
Metro/Municipal/District Directors of Education are to ensure effective supervision and monitoring for a successful completion of the exercise.
The exercise will commence from 14th to 28th November, 2022.
Private BECE Candidates are to visit https://www.waecinternetsolution.org to select their Second Cycle Schools using their Index Number and Date of Birth as login ID and password respectively.
Source: icreategh.com
RECOMMENDED
You can join any of our platforms below to be updated anytime we publish new articles.
<<< CLICK HERE TO JOIN OUR WHATSAPP GROUP >>>
<<< CLICK HERE TO JOIN TEACHERS PORTAL GH (GRP2) ON WHATSAPP >>>
<<< CLICK HERE TO JOIN OUR TEACHERS PORTAL GH ON TELEGRAM >>>
school placement checker 2022, cssps school selection form pdf, school placement 2022, cssps result, checker online 2022, self placement portal, cssps bece placement checker portal, cssps portal, cssps placement checker – www cssps gov gh news360gh, list of senior high schools in ghana and their categories pdf 2022, shs school selection list 2022, ges school selection 2022, ges bece school selection list, bece school selection list 2021 pdf, 2022 bece school selection list, shs school selection list 2022, 2023 bece schools selection