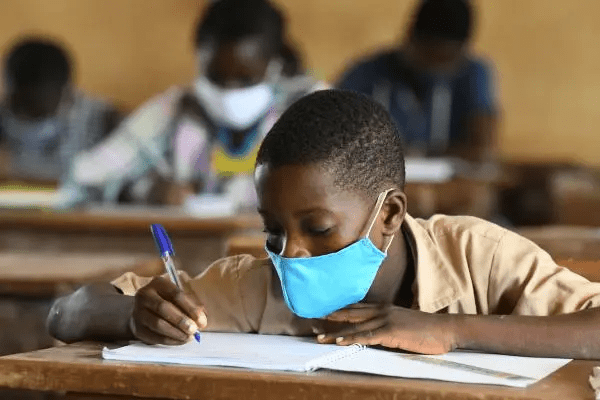 Updates on the conduct of 2022 National Standardized Test (NST) for Basic 2 (P2) and Basic 4 (P4)
As we are already aware, the National Standardised Test (NST) for P2 and P4 will be held in November and December 2022 respectively, across the country.
Test Dates
The dates were released earlier by GES and NaCCA collaboratively.
The 2022 test will commence between 1st to 30th November 2022 for Basic 2 (P2) and between 12th to 16th December 2022 for Basic 4 (P4).
Test Areas
To further highlight, the subjects areas for the test will be:
English Language
Mathematics.
Update
NaCCA, in a written communique is requesting for the completion of two distinct activities.
The letter dated 24th October 2022, was written after series of discussions with all the relevant stakeholders through a Technical Working Group.
This Group is set up to ensure the successful implementation of the National Standardised Test (NST) across the country.
Activities to be Completed.
The submission of Data on all candidates to the EMIS UNIT of the Ministry of Education by Tuesday 26th October 2022.
A Respective payment for each candidate, the amount of GHC34.00 for Basic 2 (P2) and GHC38.00 for Basic 4 (P4).
The payment should be made through Bankers draft. The draft together with the list of students and schools should be forwarded to the Director-General of the Council.
Word of Advice to Participating Stakeholders
Be informed that students whose names do not have accompanied payments will in no way be part. The students' test item will not be available on the day of assessment.
Kindly comply to these directives to avoid any inconveniences on the test dates.
Source: icreategh.com
RECOMMENDED
You can join any of our platforms below to be updated anytime we publish new articles.
<<< CLICK HERE TO JOIN OUR WHATSAPP GROUP >>>
<<< CLICK HERE TO JOIN TEACHERS PORTAL GH (GRP2) ON WHATSAPP >>>
<<< CLICK HERE TO JOIN OUR TEACHERS PORTAL GH ON TELEGRAM >>>
Please click on the buttons below to share our post
Related Searches
2022 National Standardized Test, 2023 National Standardized Test, 2024 National Standardized Test, Updates on 2022 National Standardized Test (NST) for Basic 2 (P2) and Basic 4, Updates on 2023 National Standardized Test (NST) for Basic 2 (P2) and Basic 4