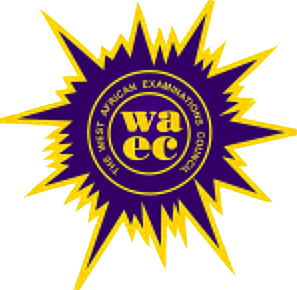 WAEC REGISTRATION PORTAL OPENS FOR BECE/WASSCE.
Contained in a press statement, the West African Examination Council has opened it's portal for the commencement of registration of qualified candidates for the 2023 West Africa Senior School Examination (WASSCE) from Wednesday March 15, 2023.
Meanwhile, the registration portal for the registration of eligible candidates for Basic Education Certificate Examination (BECE) will be from Monday, 27th March to Friday, 28th April, 2023.
The statement called on all schools and the general public to adhere to the rules and regulations governing the registration and writing of the examination especially, to take note of the fact that only students in the final year are qualified for registration.
According to the statement, the examination, which will once again be a Ghana only version of the WASSCE
will be conducted from Monday, 31st July to Tuesday, 26th September, 2023.
The final timetable for the examination will be made available to all schools and will be on the WAEC website as well.
Candidates are advised to contact their schools or visit the WAEC website for the accurate timetable.
Candidates should refrain from downloading timetables from unverifiable websites".
On the other hand, the BECE for School and Private Candidates, 2023 will be administered from Monday, 7th August to Friday, 11th August, 2023.
Meanwhile, the Council will hold briefing sessions for all stakeholders who will be involved in the registration of
candidates from Tuesday, 21st to Friday, 24th March, 2023.
This year's BECE will host the first batch of the Standard Based Curriculum which was introduce into the Basic Schools in 2019.
Article written By: Kofi Tamakloe
RECOMMENDED
You can join any of our platforms below to be updated anytime we publish new articles.
<<< CLICK HERE TO JOIN OUR WHATSAPP GROUP >>>
<<< CLICK HERE TO JOIN TEACHERS PORTAL GH (GRP3) ON WHATSAPP >>>
<<< CLICK HERE TO JOIN OUR TEACHERS PORTAL GH ON TELEGRAM >>>
waec registration portal, novdec portal login, login to waec registration portal, private bece registration 2023, waec registration portal centers, bece registration fee 2023, bece examination, www.waecgh.org wassce private