Education
Integrated Science Teachers Needed Urgently for immediate employment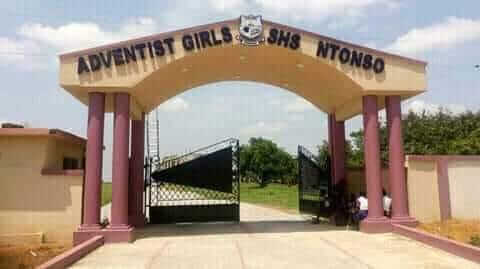 Integrated Science teachers needed for immediate employment. The entire management of Adventist Girls Senior High School is welcoming applications from qualified and certified teachers for immediate employment. Vacancy declared is for only INTEGRATED SCIENCE teachers.
Job Type: Full-Time
Location: Ntonso – Ashanti Region
Adventist Girls Senior High School is a disciplined public school. It is a girl school located at Ntonso in the Ashanti Region. It is a one of the best female Adventist schools in Ghana extending to West Africa. They have enviable track records notable among them is 2014 winners of Maths and Science Quiz Ashanti Region and their consistent demonstration of Discipline.
They run courses such as G. Arts, General Science, Home Economics, Business and Visual Arts. The school has been ranked as a Grade C school. It is a Boarding and Day school funded by the Government of Ghana.
REQUIREMENTS
Provide Application letter
Also provide your National service certificate
Must hold Licensure exams certificate
Make available your Transcript (it can be provided later)
Provide also a Passport picture
Must be on a Government Payroll
Read on:
NOTE:
Applicants should Submit all documents in person to the Assistant Headmaster (Administration) of the school.
For teachers already on Government Payroll.
There will be an interview for the shortlisted teachers.
Deadline: As soon as Possible
For further details, call the HOD on :
0243054403
Please if you are on any of our WhatsApp platforms, do not join this one.
<<<CLICK HERE TO JOIN OUR WHATSAPP GROUP >>>
Also Read:
NOTE:
Please under no circumstances should any one request money from you for any form of jobs.
iCreate Gh doesn't charge for Jobs. All jobs posted here are free.
Please report to us should anyone ask money of you in the name of getting you Jobs using our brand name.