Education
School Feeding Caterers threaten strike – icreategh.com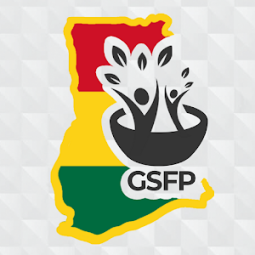 School Feeding Caterers strike about to hit government as they called for an increase in the amount used to feed a child in school. The challenges in the Ghana schools seems to be worsen as cooks for the Ghana School Feeding Program (GSFP) threaten to embark on a nationwide strike starting today Monday 16th May, 2022 as a result of the high increases in the cost of goods in the market and the government's failure to increase the amount it cost to give one "hot meal" to a student in the basic schools. They made a case that with the sky rocketing prices of goods in the country, they cannot continue feeding a child at GH₵ 0.97 pesewas a day but want government to increase the amount to GH₵ 3.00 per child or risk seeing pupils in the basic schools go hungry, starting today Monday 16th May, 2022 until their demands are met.
This is surprising because on the 9th May, 2022, a notice was served to all GSFP caterers that basic schools re-opens on Tuesday 10th May, 2022 as stated on the GES calendar. The Ministry of Gender, Children and Social Protection and the GSFP directed caterers in all the beneficiary schools to start providing the usual hot meal promised by the government to students, starting Monday 16th May, 2022 ahead of the earlier date communicated which was Monday 10th May, 2022.
Read on: APTITUDE TEST QUESTIONS AND ANSWERS FOR ALL RANKS PS, AD2 , AD1 AND DD 2022
"We would like to emphatically assure Caterers that they would be paid all the monies in arrears and that of the 3rd term of 2021," as mentioned in a portion of the letter.
It looks like the advice of the Ranking Member on Parliaments' Education Committee has not be taken seriously as Dr. Clement Apaak, urged the Ministry of Education and the GES to take urgent steps in addressing the challenges in some basic schools. This he made known on Facebook on the 9th May, 2022 at exactly 3:54pm.
Meanwhile, Ghana National Association of Teachers (GNAT) has accused the government for given little or no attention at all to the challenges in the basic schools due to its flagship programme, Free SHS policy.
Also Read: Resumption of Sports activities in Ghana Schools
This means that this morning students will be staying on empty stomachs as teaching and learning activities are expected to be carried out. How effective will that be since some students enroll to school because of the food?
Will blames be shifted in future to the teacher again for been ineffective should a student perform poorly?
Are the caterers calling for too much or someone is just not doing what is expected of him or her?
Share with us your thoughts in the comment section below.
Recommended:
Please if you are on any of our WhatsApp platforms, do not join this one.
Join our Discussion Forum below.
<<< CLICK HERE TO JOIN OUR WHATSAPP GROUP >>>
<<< CLICK HERE TO JOIN STUDENTS FORUM ON WHATSAPP >>>
<<< CLICK HERE TO JOIN OUR TEACHERS PORTAL GH ON TELEGRAM >>>
Please don't forget to share this post. Click on the WhatsApp, Facebook, Twitter, Instagram button below to share the post.