Jobs
AngloGold Ashanti (Ghana) Limited New Career Opportunity 2022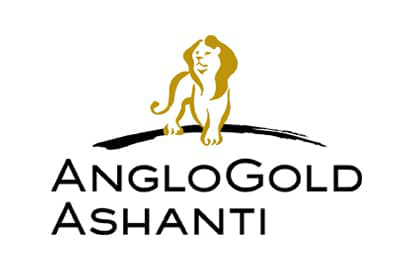 AngloGold Ashanti (Ghana) Limited New Career Opportunity 2022
The management of AngloGold Ashanti (Ghana) Limited, Obuasi Gold Mine invites applications from qualified graduates for the position of Chief Ventilation Engineer. AngloGold Ashanti (Ghana) Limited is currently near completion of the redevelopment phase to become a modern, efficient and long-term profitable operation. The underground mining operation has been fully mechanized and designed to produce up to an average maximum of 5,000 t/day of ore mined.
Job Type:  Chief Ventilation Engineer (experienced and self-motivated person to join our dedicated team)
ROLE PURPOSE AND CONTEXT
The incumbent will plan/engineer and co-ordinate the ventilation requirements for the mine in line with the established mine plans and Ghana Mining Regulations, ensuring AGAG provides an occupational environment which is conducive to good health, safety and productivity (through anticipation, monitoring, recognition, evaluation and control of factors that may cause adverse or dangerous conditions).
KEY RESPONSIBILITIES:
First of, you will develop functional ventilation processes for implementation and progress tracking including the:

Establishment of suitable systems and procedures to ensure an effective and efficient implementation of the ventilation/occupational hygiene strategies and programs.
Development of ventilation component of the MTS Management Operating System.
Establishment of an integrated data capture and reporting system

Again, you will design and model life of mine (LOM) ventilation options in support of LOM mining plan (using Ventsim Visual)
In addition, manage ventilation projects (including shafts, raise-bore primary fan construction/refurbishment, Return Airway stripping, etc.) to optimize development of the Obuasi Mine envisaged in P300.
You will also optimize short term, medium and long terms ventilation plans that ensure delivery of budget requirements and operations strategy
Adding up, develop and submit the annual cost centre budget to achieve the required targets for approved Ventilation Outputs
Again, manage the integrated delivery of work by the Ventilation function within approved budget targets and specified timeframes, cost and related KPIs
You will demonstrate Safety Leadership and improve the Culture in ventilation and the MTS department regarding Safety, Health, Environmental and Sustainable Development
Furthermore, Identify the environmental aspects of all activities/areas of oversight responsibilities and provide appropriate mitigation measures.
To add to that, Investigate, respond and take measures to prevent actual / potential environmental incidents in the areas of responsibility.
You will be responsible for continuous environmental improvement in the areas of work.
You will again provide the systems, resources and expertise to develop the Ventilation team to capably and consistently deliver the annual budget, LoM plan and strategy according to their role and level of authority
Further, rigorously drive implementation of projects and strategies and nurture and sustain a culture of Accountability and Continuous Improvement within the Ventilation function
To sum up, develop and maintain constructive relationships with Internal Stakeholders (Exco, Corporate, Group Planning & Technical, sister mines, CARO etc.) and external Stakeholders (Regulatory Agencies and Authorities, Minerals Commission) to establish existing and changing societal and regulatory expectations and requirements.
QUALIFICATION AND JOB EXPERIENCE, LEGAL REQUIREMENTS, TECHNICAL AND LEADERSHIP CAPABILITIES NEEDED BY ANGLOGOLD ASHANTI (GHANA) LIMITED
Job Qualifications: Bachelor's Degree in Mining/Mechanical Engineering, Certificate in Mine Environmental Control, a post graduate certificate in Management/Management practice would be considered a strong asset
Job Experience 
Must have a minimum of 10 to 15 years of relevant ventilation engineering experience in underground mining environment with some exposure in occupational hygiene
Must have at least 5 years' experience in the chief ventilation engineering role
Must have the ability to analyze and interpret ventilation data and the requisite ventilation methods for different stopping techniques
You must be capable of analyzing and interpreting data on environmental stressors
You should be capable of developing ventilation design criteria to support safe and optimal mine operations.
You should be capable of developing ventilation standard operating procedures
You should be capable to carry out aero, thermo & contaminant modelling and interpret results
You must have a high level of computer literacy with specialized ventilation and mining software such as Ventism, Vuma, Studio 5D/Surpac, Autocad etc.
Must have a good understanding on blasting time and blasting scheduling
Legal Requirements: Blasting certificate, Mine Rescue certificate and Shiftboss certificate
Technical Competencies
Fist of all, you must have experience in Ventilation functional Management;
Again, you must demonstrate knowledge in the mining operations value chain
Adding up, you must demonstrate capacity to interpret data and successfully action sound tactical decisions
Commercial acumen relevant to the role
Must be a good user of Ventilation Software (Ventsim/Vuma)
Safety (Advanced Application): Can identify and interpret safety risks and resolve emerging issues; and ensuring that appropriate focus and resources are available to achieve safety objectives.
Also, MTS Processes & Practices (Advanced Application):

Understands key underground mining processes and has demonstrated the ability to apply it in optimising performance.
Knows when to engage Specialist's support.
Understanding of good ventilation practices, management, support systems, and how each should interact to deliver targeted performance.

Should be able to manage performance based on interpretation of data and can initiate and drive the operational improvements as required.
Must have strong technical, leadership and problem-solving skills
Must also have strong interpersonal, verbal and written communication, and report writing skills
Lastly, you must have the ability and willingness to mentor and train junior and intermediate engineers
Leadership Capabilities required by AngloGold Ashanti (Ghana) Limited
To start with, fostering a team environment – Inspiring and Motivating Others, promoting Collaboration and Team work, developing Others, Communicating prolifically
Moreover, managing oneself – Taking ownership of one's personal development;
Again, building Effective Working Relationships – The ability to build and maintain effective collateral and cross functional working relationship

More so, building Trust & Accountability – Displaying high levels of integrity and honesty;

Most importantly, creating Organizational Transformation – Displaying strategic perspectives in adapting plans for achieving organizational objectives;
Thereafter, maximizing Performance Results – Solving Problems and Analyzing Issues, Driving for Results,
Lastly, displaying Technical and Professional expertise, Innovating, Taking Initiative, Championing Change, Establishing Stretch Goals
Apply with a detailed CV if interested.
CLOSING DATE: 22ND JUNE, 2022.
Related:
Join our Discussion Forum below.
<<< CLICK HERE TO JOIN OUR WHATSAPP GROUP >>>
<<< CLICK HERE TO JOIN OUR JOB PORTAL ON WHATSAPP >>>
BEWARE OF SCAMPS!
"AGAG does not receive money in exchange for a job position. Should you be asked for money in exchange for a job offer or suspect such activity, please report this immediately to our Security Department, Investigation Unit, by calling +233556582933 or 0322296755 (rates apply) or use our whistle-blowing channels by sending an SMS to +27 73 573 8075 (SMS rates apply) or emailing [email protected] or use the internet at www.tip-offs.com"
icreategh advices that you don't pay money to anyone for jobs. Our adverts of Jobs are free and not for a fee. Report to Us should anyone ask for money in our name to offer you a job. We only surf the internet for available jobs and keep you informed.
From Management