Jobs
Anglogold Ashanti Vacancies 2022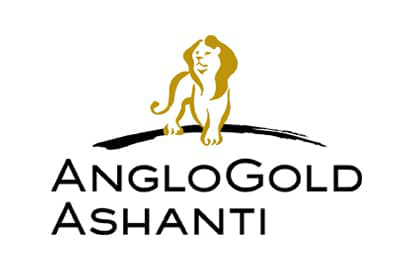 Anglogold Ashanti Vacancies 2022
There is gargantuan career opportunity at Anglogold Ashanti for all graduates who have served the nation through completing their national service. Anglogold Ashanti vacancies 2022 is a big time opportunity for you to work with one of Ghana's finest ore mined company.
The company (Anglogold Ashanti) has gone through some form of refurbishment and is almost complete to become modern, Long-term profitable operation.
Angloglod Ashanti's purpose for the recruitment
It seek to train and unearth the potentials and creativity of you the graduate to be able to face future challenges in your field of discipline.
What you stand to benefit from Anglogold Ashanti
Building yourself
Stand the chance to work for a global company
You will be exposed to several business and be accountable from day one.
Expectations from Anglogold Ashanti
Training and self building
Support to achieve your career goals and attain your maximum potential
Groom to become an expert in your chosen career path
What Anglogold Ashanti is looking for
You must demonstrate creativity and adaptability
You must have an evidence of good academic record by:
University degree earned no earlier than September 2020
A First Class or Second Class honors (Upper division)
Critical thinking, initiative and analytical skills
Qualification and Experience Required by Anglogold Ashanti
Firstly, National Service personnel's who completed not more than two (2) years
Secondly, Only applicants with the following qualifications:
BSc. Mining Engineering
BSc. Geological / Geomatic Engineering
BSc. Metallurgy/ Mineral/ Material Science Engineering
BSc. Mechanical Engineering
BSc. Electrical / Electronic Engineering
BSc. Environmental Science/ Natural Resources
BSc. Safety and Health Management
Training Duration is One (1) year
Submit your applications with detailed CV. You will be contacted after been successfully shortlisted.
Closing Date: June 9th, 2022.
Public Notice: 
Applicants are not suppose to pay any form of money or gift to anyone for the recruitment process. You will be investigated and disqualified should it be established that you have engaged in the act.
Click on the button below to apply
Click to Apply
RECOMMENDED:
Join our Discussion Forum below.
<<< CLICK HERE TO JOIN OUR WHATSAPP GROUP >>>
<<< CLICK HERE TO JOIN OUR JOB PORTAL ON WHATSAPP >>>
Please do not pay money to anyone in the name of icreategh for jobs. We only advertise jobs for free and will not be liable for any money paid any impersonator. Please report to us should anyone contact you in our name.
Please Share with the buttons below.