Jobs
Massive Employment at USAID/Ghana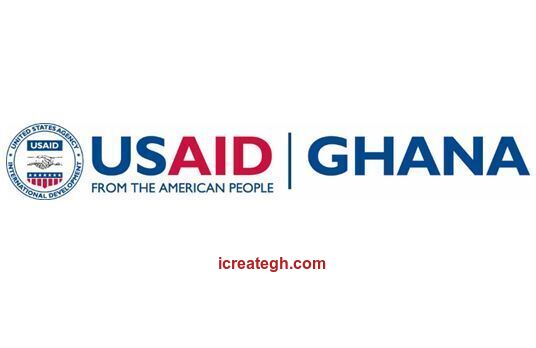 Massive Employment at USAID/Ghana
The management of USAID/Ghana is seeking a qualified and highly motivated individual to serve as a Specialist on Environmental and Climate Change issues.
The candidate who fills this position will be a technical leader and a technical leader and a contributor to strategic planning, program design, and the evaluation of USAID/Ghana programs for environmental compliance.
The specialist serves as an advisor to USAID on climate associated vulnerabilities and mitigation measures.
If you are an Environmentalist who is ready to take your career to the next level while working in an exciting, fast-paced and multicultural environment, then USAID/Ghana  is looking for you!
Eligibility Requirements:
A master's degree in Environmental Studies, Ecology, Integrated Sustainable Development, Natural Resources Management, or a related field, is required.
A minimum of seven years of progressively responsible experience in an environment-related is required.
This position is open to Ghanaian citizens and individuals lawfully admitted for permanent residence in Ghana. The job location is Accra, Ghana. No relocation expenses are authorized for this position.
Market Value: This position has been classified at FSN-12 on the U.S. Embassy salary scale.
The annual salary range is between USD $40,934.00 and USD $63446.00 and is paid bi-weekly in Ghanaian Cedis.
**Conversions are made at the most favorable rate legally available to the United States Government (USG), as determined by the International Currency Exchange (ICE) managed by the Bureau of the Comptroller and Global Financial Services (CGFS). This policy is reviewed regularly and a future change may establish salaries in Ghanaian Cedis that are not linked to exchange rates.
To Apply: USAID does not accept faxed or paper applications for open positions. Qualified candidates are invited to submit applications via email to [email protected]. Additional details on the position and the application requirements may be found on the websites below. Candidates are asked to comply with all application requirements to receive full consideration.
The above is a synopsis of the solicitation. Please log on to the following websites for the full solicitation:
https://www.usaid.gov/west-africa-regional/work-with-us/careers
https://www.usaid.gov/ghana/work-with-us/careers          or
https://gh.usembassy.gov/embassy/jobs
APPLY HERE!
OR
APPLY HERE!
OR
APPLY HERE!
Recommended:
Scholarship Secretariat Ghana announced Opportunity to study in UK
Fully-Funded Rhodes Scholarships for International Students at University of Oxford in UK, 2022,2023
Join our WhatsApp Platform for Scholarship Updates Below
Please be reminded that icreategh doesn't provide or facilitate your chances to getting a Scholarship. Report to Us when anyone calls you to pay money to earn you a scholarship.
All our Scholarship Adverts are free, you only help Share with others to also benefit. Do not benefit alone.
how to get a job with usaid, usaid jobs in africa, usaid projects in ghana, usaid website, usaid/west africa jobs, usaid ghana jobs 2022, usaid jobs 2022, usaid ghana contact details