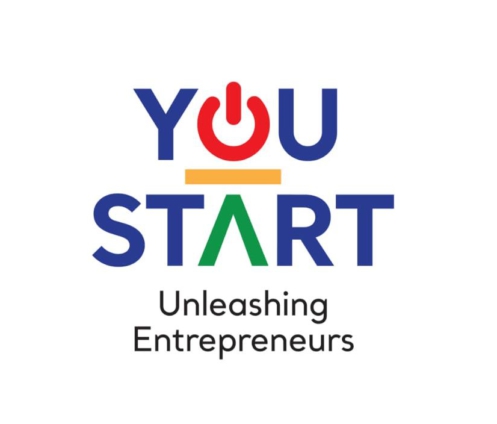 You Start Ghana Jobs and Skills Project 2022 Launched
The You Start Ghana Jobs and Skills Project 2022 programme which has the support of World Bank is said to provide Jobs for Ghanaian youths. The programme has three models but only model one that has been launched so far. The District model among the other three models has been launched on the Monday 14th of November, 2022.
Some beneficiaries who are committed to the programme will be provided monetary and many other supports to ensure sustainability. The programme again will give equal access to applicants.
Frequently Asked Questions
Here, you will find answers to the most pressing questions about the
Ghana Jobs & Skills Project
. Please contact us for further information if need be.
About the Application Process
Who can apply for the entrepreneurship training under the Ghana Jobs and Skills Project?
Any Ghanaian youth between the ages of 18 – 40 years with a minimum education of BECE Certification, a valid
Ghanaian Identification Card
(ID) and who wants to start a business can register for the entrepreneurship training.
Can I apply if I have no educational certification or did not complete BECE?
Yes. However, you can only apply if you have already started a business in Ghana but do not have any educational certification.
Can I apply if I have additional skills training after completing BECE?
Yes, youth with skills training but yet to start a business are encouraged to apply for the training.
What do I need to apply for the training?
You will need a valid Ghanaian Identity (ID) Card, preferably the
Ghana Card to apply
for training under the Project.
Do I need to provide a proof of my educational level?
Yes, you would need to upload a picture of your certificate or results slip as evidence of your educational attainment.
Do I need a valid TIN to apply?
Persons with existing businesses would be required to provide a
TIN
during the application process.
Do I require a Business Plan to apply for the training?
No, you do not require a Business Plan to apply. If you have an existing one, it will be refined during the program.
Will all applicants be selected for the training?
No, only shortlisted applicants would be contacted to participate in the training.
How can I register for the Project?
To register, please visit
https://gea.gov.gh/gjsp/apply/
or any of GEA's 206 Business Advisory Centers or 37 Business Resource Centers (BRC) across the country.
About the Entrepreneurship Training
Where will the trainings be held?
The trainings will be held at the district level. Successful applicants would be provided with information on the venues for the training.
How long will the training last?
The training will be implemented at 3 levels based on your graduation process as follows: Basic Training for 5 Days, Intermediate Training for 10 Days and Advanced Training for 15 Days.
Will I be given a certificate after completing each level?
Yes, each participant will be given a certificate of completion.
How will I progress from one level to another?
Progress will be based on a participant's performance during the training.
When will I be eligible for Coaching and Mentoring Support?
Beneficiaries who reach the advanced level would be eligible for coaching and mentoring support to finetune their business ideas and receive needed support and advice.
Will I be eligible for grant support after the entrepreneurship training?
Not everyone is eligible for grant support.
Will I be automatically given the grant support when I apply?
No, beneficiaries would be assessed by the Grants Management Team before they would be provided with grants support.
What can the grant support be used for?
The start-up grants will be provided for the following:
• Purchase of machinery and equipment, or technology (software, process technology, etc.)
• Start-up business investments targeted at productivity and growth such as marketing and sales, innovation efforts, or operational efficiency
• Working capital, such as purchase of raw materials and consumables, and payment of salaries, rents, and other accounts payables
• Payment for technical advisory services, training, and subscriptions to platforms
• Payment for regulatory compliance, e.g., RGD,
FDA registration and license,
GSA certification, etc.
• Start-ups seeking to provide essential goods that helps to mitigate against the impact of the COVID-19 pandemic or any other disease that may pose a threat to the nation
Would applicants be made to repay the Grant at some future time?
Grants are non-repayable. Grant beneficiaries would therefore not be required to repay their grants.
Will the use of the Grant be monitored?
Yes. The Grants Manager and his team will review or check all expenditures related to the grants paid to each beneficiary to ensure conformity with the
Grants Agreement.
How many selected youths would benefit from the Competitive Startup Grants?
Grant will be competitively awarded, meaning it will be given to the best applicants using a set of pre-determined assessment criteria jointly established by a local team of experts and a team from the
World Bank Group
. Beneficiaries of the
Competitive Startup Grants
will therefore be limited to
5,000 youths.
What are the assurances for transparency in the assessment of Grant applicants and subsequent award?
The GEA is committed to assessing grant applicants transparently and ensuring that only the best applicants receive the competitive startup grants.
A key step to ensuring transparency is the limit of human interferences in both the grants application and assessment processes.
Click on the Botton below to take you to the Official Portal of the You Start Ghana Jobs and Skills Project Portal and Apply.
CLICK TO APPLY
RECOMMENDED:
Join our Discussion Forum below.
<<< CLICK HERE TO JOIN OUR iCreateGH.com Group 2 ON WHATSAPP GROUP >>>
<<< CLICK HERE TO JOIN OUR JOB PORTAL ON WHATSAPP >>>
Please do not join the iCreateGh.com Group 2 Platform if you are on the iCreateGh New. It is the second General page which is created because the first page is full. Same contents will be published on both pages.
DISCLAIMER:
We do not represent the You Start in any form and we do not provide jobs to individuals or facilitate your chances of getting a job at You Start.
Please do not pay money to anyone that claim to be working with icreategh for jobs. We only advertise jobs for free and will not be liable for any money paid to any impersonator. Please report to us should anyone contact you in our name. icreategh team and staffs doesn't create jobs or facilitate you getting a job with the You Start, we only advertise current jobs that we chance upon.
Related Searches
You Start Ghana Jobs and Skills Project 2022, You Start Ghana Jobs and Skills Project 2023, You Start Application Portal 2022, You Start Application Portal 2023, youstart portal login, youstart launch, youstart update, youstart office, nabco youstart portal, www.neip.gov.gh application form 2022, nabco latest news today 2022, nabco portal 2022