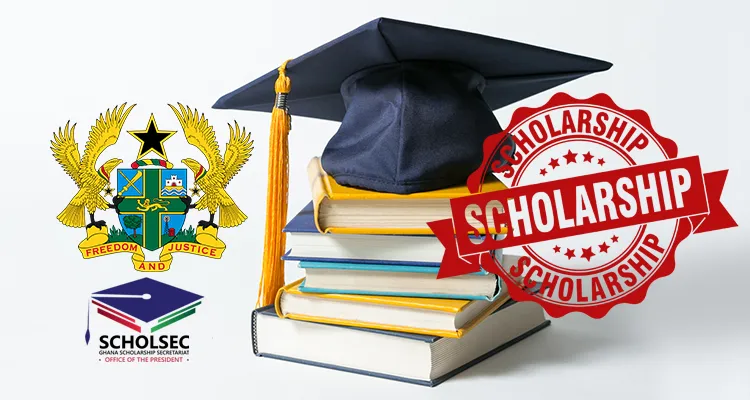 Scholarship Secretariat Ghana announced sponsorship Opportunities for Postgraduate Studies in the United Kingdom for the 2022/2023 Academic Year. Good news for teachers!!!
As cited on social media, the Scholarship Secretariat Ghana is presenting a great scholarship opportunity to Ghanaians for postgraduate studies in the shortlisted institutions effective 2022 academic year. This is to only qualify Ghanaians. Because of the requirement that gives the STEM programs priority, teachers can take advantage of this and apply.
Click on the school to apply
Application Process to follow
Qualified applicants are apply to anyone of the institutions listed above.
Sign up to the Scholarships Secretariat's application portal and complete the online application process.
Note: The application must be done online through the web address; www.scholarshipgh.com
Recommended
How to Pass any Exams with Ease
GES Promotion Results Released
Procedures for NTC Examination Registration 2022/23
THE 4 EASY STEPS TO YOUR SCHOLARSHIP APPLICATION
1. Launch the web address www.scholarshipgh.com
2. Create an online account to register
3. Fill the online application form and upload academic transcripts, admission letters and academic certificate.
4. Finish an online aptitude test and be scheduled for a selection interview in your selected district.
Who is Eligible?
You must be a Ghanaian citizen and resident in Ghana
Acquire your degree in a relevant field of study
Must be thirty-five (35) years or below for masters and forty-five (45) years for PhD
Must obtain 2nd Class (Upper Division) or better
2 years post qualification experience
You must complete your national service
Subject Areas
STEM (Science, Technology, Engineering and Mathematics) related courses stand a higher advantage of acquiring the scholarship. About 70% of the scholarship is allocated to the STEM programs hence priority will be on the STEM programs. Women also have high advantages and are advised to apply.
Closing Date
Tuesday, 31st May, 2022 is the deadline for all forms of applications to the Scholarships Secretariat's online system.
All applications are to note the following
No individual, Group or Third Party entity is mandated to help or assist applicants in anyway. All the Services provided by the Secretariat are free.
Admission/application outside shortlisted schools is not qualified for the scholarship and will not be considered.
Contact the Secretariat for any form of help or enquiries.
0302 907 051
0302 907 058
0302 962 928
0302 962 930
0302 962 931
Email: [email protected]
Website: www.ghanascholarshipsecretariat.com
GPS Address: GA 028-2065
Note: Please always contact the secretariat for more information.
Please if you are on any of our WhatsApp platforms, do not join this one.
Join our Discussion Forum below.
<<< CLICK HERE TO JOIN OUR WHATSAPP GROUP >>>
<<< CLICK HERE TO JOIN STUDENTS FORUM ON WHATSAPP >>>
<<< CLICK HERE TO JOIN OUR TEACHERS PORTAL GH ON TELEGRAM >>>