Jobs
Massive Employment at University of Natural Resources (UENR)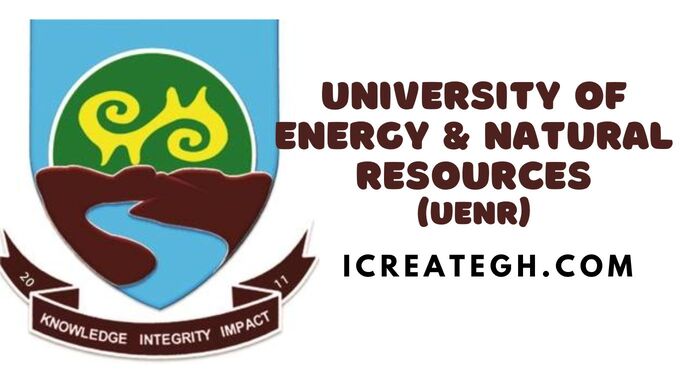 Massive Employment at University of Natural Resources (UENR), Sunyani
There is a massive Job opportunity and employment at University of Natural Resources (UENR), Sunyani and interested and qualified individuals are advised to follow the requirements and demands of the UENR job carefully and apply.
As confirmed on the Universities official website, it is stated that the Council of the University of Natural Resources (UENR), Sunyani is bringing to the notice of the general public and interested candidates, the UNER job vacancy for the position of the Director.
UENR Job Title:
Director – Information Technology Services Directorate
The Position:
The Director is expected to manage and shall be the Head of University Information Technology Directorate (ITD) and also handle the overall development and management of Information, Communication and Technology infrastructure and systems within the University.
Required Qualification and Experience:
Is mandatory for the Applicant to:
firstly, possess a Master's degree in Computer Science, Computer Engineering, IT or any other relevant qualification in a relevant field;
secondly, possess a relevant professional qualification, preferably CISCO Certification, IT Security Certification, Certified Information Systems Auditor and Microsoft Certification.
finally, have served as Principal Systems Analyst or Principal Programmer, etc. in a University or analogous institution for a minimum of five (5) years OR must have a minimum of ten (10) years post qualification experience in a relevant field in industry, commerce or public service.
UENR General Requirements:
The to be appointed applicant must: 
dynamic, self-motivated and competent with proven ability;
be a team player with good interpersonal and communication skills;
have the ability to exercise sound judgment.
exhibit high sense of initiative and managerial and organizational skills;
have an entrepreneurial drive and be business oriented;
be a distinguished professional with capacity to motivate and direct staff;
be digitally literate.
Terms of Appointment
The Appointment, which is full-time, shall be for FIVE (5) YEARS in the first instance and may be subject to renewal for another term of up to five (5) years (after evaluation of performance). Prospective applicants must be able to serve a full term of five (5) years before attaining the compulsory statutory retirement age of SIXTY (60).
How to Apply
Firstly, Interested candidates are requested to submit an application letter together with Eight (8) copies of Curriculum Vitae, including Names and Addresses of Two (2) Referees.
Secondly, A 1000-word Statement of Candidate's Vision for the position.
Applicants should be marked;
APPLICATION FOR APPOINTMENT AS DIRECTOR OF INFORMATION TECHNOLOGY SERVICES and forwarded under Registered Cover to reach any one of the following addresses.
University of Energy and Natural Resources (UENR)
P. O. Box 214, 
Sunyani.
Ghana
OR
c/o The Office Manager
Universities of Ghana Overseas Office
Ghana Universities House
321 City Road
London ECIV ILJ
United Kingdom
DEADLINE:
31st May, 2023.
APPLY HERE!
Join our Discussion Forum below.
<<< CLICK HERE TO JOIN OUR WHATSAPP GROUP >>>
<<< CLICK HERE TO JOIN OUR JOB PORTAL ON WHATSAPP >>>
Please do not pay money to anyone in the name of icreategh for jobs. We only advertise jobs for free and will not be liable for any money paid any impersonator. Please report to us should anyone contact you in our name. icreategh doesn't create jobs, we only advertise current jobs that we chance upon.
Please Share with the buttons below.
Employment at university of energy and natural resources in ghana salary, uenr job vacancies
university of energy and natural resources distance learning, uenr whatsapp group link, uenr lecturers, uenr undergraduate student portal, school of natural resources, uenr e learning,
What are the entry requirements for University of Energy and Natural Resources?,
Is University of Energy and Natural Resources a private school?, Is University of Energy and Natural Resources accredited?, Which region is University of Energy and Natural Resources?