General news
Police Officer Busted for Carrying Indian Hemp in Kpeve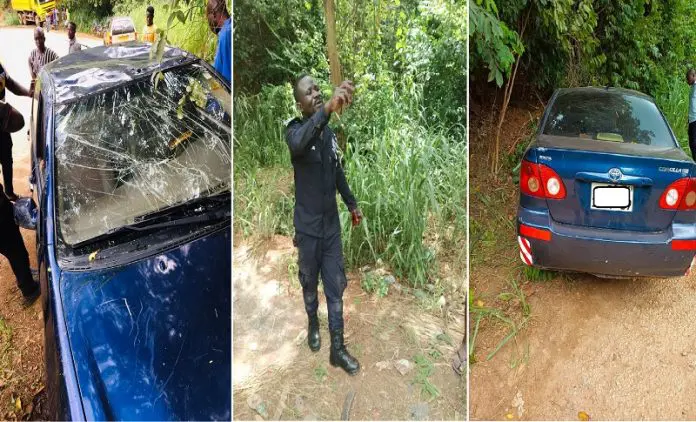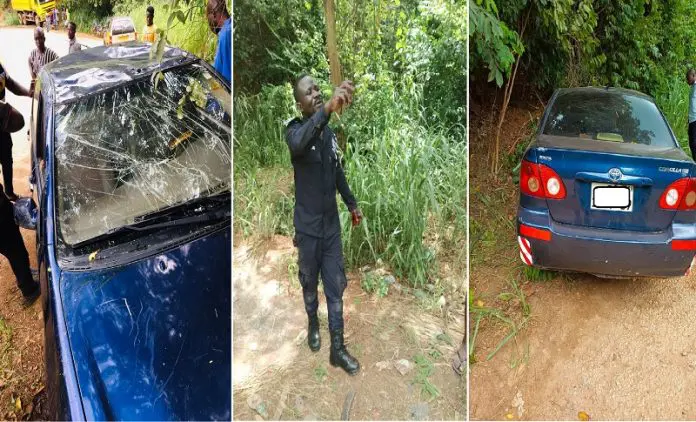 Police Officer busted for carrying 84 parcels of Indian Hemp Crashes Car After Attempting to Escape
The Police officer who was moving towards Kpeve was signaled to stop at the Have border for an inspection. Having knowledge on the gravity of his offence as an officer of the law carrying an illegal substance, decided to speed off.
The incident was said to have occurred on Saturday 11th June, 2022 mid-day along the Kpeve mountains.
The two officers on duty jumped into an available car and gave the suspect a hot pursuit until he finally crashed his car in Kpeve in the Volta Region.
The busted police officer is identified to be G/Sergeant Lotsu Agbeko, who is about 36 years of age injured his left hand in the crash and has since been rushed to the Peki Government Hospital under a heavy police guard to prevent any attempt to escape from the health facility.
84 parcels properly wrapped substances were retrieved from his private car suspected to be indian hemp. The two officers were heard in the audio asking him why he chose to embarrass himself and the profession. "You a police officer too" said the officers as they were shocked by what they discovered in boot of the private car.
In a news monitored by icreategh news team, on Joy news early this morning, the two police officers who went against all odds to make the profession a respectable one by arresting one of their own were promoted.
The driver that also availed his car for the chase has also been praised and recommended for allowing the police officers to use his car which led to the arrest of the suspect.
Further investigations are underway as the apprehended police officer is expected to aid investigation when discharged from the hospital. As at Tuesday, reports indicated that he was responding positively to treatment.
Check this out:
Click the link below to Join our Discussion Forum for regular news updates.
Don't forget to share with the social media buttons below.