General news
Terrorist attacks on Ghana's Neighbouring Countries calls for an Alert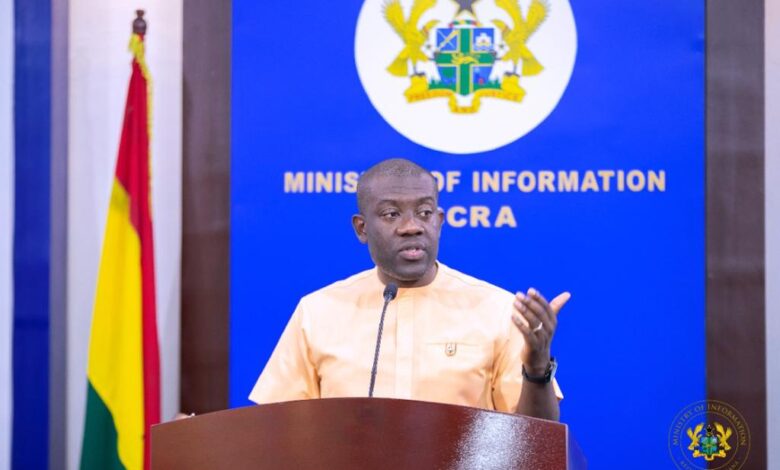 Terrorist attacks on Ghana's Neighbouring Countries calls for an Alert
Terrorist attacks on neighbouring countries of Ghana has sent a strong signal to security expects and they continue to encourage Ghanaians that they are putting all the necessary security measures in place to avoid any such attack in Ghana. The most recent attack happened in Burkina Faso where a military base was attacked killing 5 military men and 30 terrorists in a gun battle on Saturday. This is a strong signal that everyone must be alert since they always take their targeted countries by surprise.
According to the Information Minister Kojo Oppong Nkrumah, "Government has put his security and intelligence agencies on increase awareness, following the increasing number of threats and terror attacks and some worrisome intelligent reports that are closer to our borders". He said this when addressing a press conference in Accra on Sunday may 22nd, 2022. He further stated that such attack was carried out in Togo on 11th of May, 2022 which saw 10 military men died.
According to the Information Minister, "intelligence reports suggest that some Ghanaians have been involved in terrorist attacks in the Sahelian Regions, which signals that there is a possible recruitment of Ghanaians by some of the terrorist groups in the West African Sub-Region". It has become necessary at this point to inform the general public to be on the look-out for any strange move or person they may see around. 
The general public is to report the following to the police, other security agencies and local community leaders should they come across one or observed anything out of the ordinary.
None Residence seen mobilizing youths or circulating extremist materials in person or virtually with objective of whipping up sentiments or to attack people or public installations.
Be on a look-out for abandoned or suspicious packages in public places.
To stay safe, you must avoid as much as possible, crowded places since it has become a major target for terrorists attack.
We will be sharing with you some security tips to stay safe and what you must do should there be an attack.
Recommended:
Please if you are on any of our WhatsApp platforms, do not join this one.
Join our Discussion Forum below.
<<< CLICK HERE TO JOIN OUR WHATSAPP GROUP >>>
<<< CLICK HERE TO JOIN STUDENTS FORUM ON WHATSAPP >>>
Please don't forget to share this post. Click on the WhatsApp, Facebook, Twitter, Instagram button below to share the post.