General news
Transport Fares to go Up by 30% as Sachet Water Sells at 50p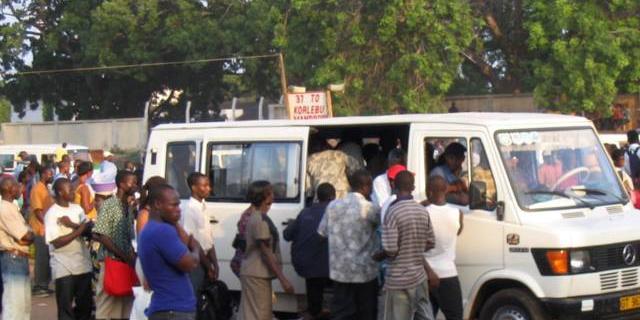 Transport Fares to go Up by 30% as Sachet Water Sells at 50p
The cry of the ordinary Ghanaian is far from over as their woes deepens each day. It is less than a year yet, there has been uncontrollable increase in transport fares. This makes it difficult for the already overburden Ghanaian that has to pay more after the introduction of "Goliath" Taxes with a little increment in public workers salaries.
It is worrying as some people cannot even afford three square meals a day with the hope of prices of goods coming down.
Well if you are part of this class, this is a bad news for you as transport fares will see an upward rise of about 30% effective Wednesday, 21 September, 2022 as Sachet and bottled water. The sachet water will now be sold at 50p as against the recent increased from 40 which lasted for less than a week.
Justifying the increment, the National Association of Sachet and Packaged Water Producers (NASPWAP) said the action was necessitated following the Sky rocketing petroleum prices, increase in transport fares, and the general inflation in the country.
Are we gradually returning to the "ice water" era? What it means is that you can no longer buy your usual beans without making way for additional GHC 1.00 to cater for 2 sachets of water.
If the tap waters are been destroyed by "Galamseyors" rendering GWCL to spend more in treating the water that runs in the pipes to our homes.
Also Read: Queen Elizabeth II Goes Home at 96 (Operation London Bridge)
Wherever consumers run to, they will end-up paying for the high cost of water. The recent increase in water tariff and electricity is making the life of the ordinary Ghanaian unbearable.
Breakdown of How much you'll buy sachet water from next week
A sachet water will be sold at 50 pesewas, a bag of sachet water containing 30 sachets will now be sold at GH¢7.00 at whole sale price and GH¢ 9.00 at retail price. the 500 ml will be sold at GH¢ 2, 750 ml will now sell GH¢ 2.50 and 1.5 litre bottles will be sold at GH¢ 3.50
Magnus Nunoo has been explaining that "fuel prices have significantly gone up since our last review. It was GH¢9 and now it is GH¢14.50".
He further stated that "The suggested adjustment is to help producers cover their production costs. We appreciate the difficulties our consumers have to go through to endure these hardships. We appeal to all to bear with us".
Breakdown on Transport fares
In response to why the GPRTU decides to increase fares now, they claimed it is a measure to keep them in business following the non-stop prices hikes in all products including the cost of fuel and spare parts.
"In consultation with our mother body, the GPRTU of TUC, we wish to announce to the general public that there will be a 30 per cent increment on fares starting September 21, 2022," the Public Relations Officer of the GPRTU, Abass Imoro, as stated in a statement.
"we are unable to make enough money to cater for our family and pay off our loans".
"Electricity and water tariffs, prices of spare parts, food and pure water have all increased, hence we have no option but to also increase our fares," the statement added.
Members are cautioned not to over charge Ghanaians as the approved increase remain at 30%
Recommended: 
Join by clicking on the link below for regular News updates. Drop all comments in the comments section below.
Share with the social media buttons below.