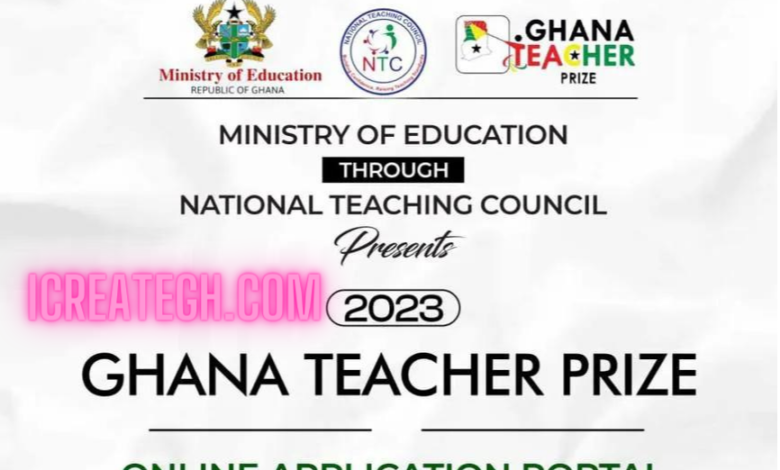 GES Opens Portal for Teachers Prize 2023 Application
The Ghana Education Service (GES) opens portal for all hardworking teachers across the length and breadth of the country to turn in their application and nomination for this years teachers prize. The awards makes room for both teaching and non – teaching (Pre-tertiary), Teachers in Administration & Leadership (Pre-tertiary) and Best College Tutor for only teachers in the Colleges of Education.
This was revealed in a letter signed by Angela Frimpomaa Nkansah (MS.), AG. Director, HRMD.
The letter Reads;
"We refer to the letter with reference number NTC/490/4126 dated 9th March 2023.
Management of Ghana Education Service wishes to inform all Regional Directors that the National Teaching Council (NTC) has opened the portal for application and nominations for Ghana Teacher Prize 2023.
You are hereby requested to bring this to the notice of all staff within your directorate."
Please this year's award categories are:
Teaching (Pre-Tertiary)
Teacher in Administration & Leadership (Pre-Tertiary)
Non-Teaching (Pre-Tertiary)
Best College Tutor (College of Education)
All applicants are advised to visit the NTC portal to apply and avoid websites and Apps that pretend to be official sites of the NTC.
Applicants are to note that applications that do not meet the selection criteria will be rejected or not attended to. You are therefore advised to carefully go through the selection criteria before completing the application.
"All applicants are expected to adhere strictly to the attached selection criteria before completing the application form" as mentioned in the letter.
The Deadline for the application is 31st May 2023.
Interested applicants may Apply through the link below:
APPLY HERE!
Find attached the selection criteria document.
CHECK THE SELECTION CRITERIA HERE
RECOMMENDED
You can join any of our platforms below to be updated anytime we publish new articles.
<<< CLICK HERE TO JOIN OUR WHATSAPP GROUP >>>
<<< CLICK HERE TO JOIN TEACHERS PORTAL GH (GRP3) ON WHATSAPP >>>
<<< CLICK HERE TO JOIN OUR TEACHERS PORTAL GH ON TELEGRAM >>>
Related Searches