General news
A Newly Commissioned Health Facility At Kpando Aziave – icreategh.com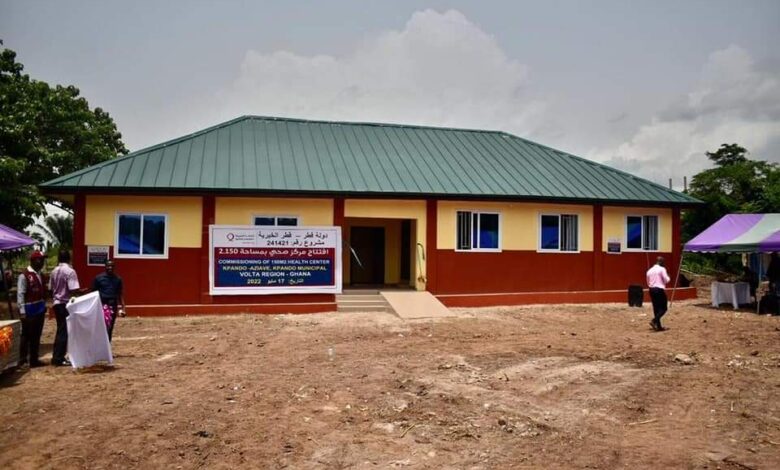 A Newly Commissioned Health Facility At Kpando Aziave
Aziave is a suburb of Kpando and is one of the fast developing communities in the Kpando Municipality. As fast as the community is developing, so is the population. The community was lacking proper health facility which made residents travel so many kilometers to seek medical care at Margaret Marquart Catholic Hospital (MMCH).  Is in-line with this that a newly built medical center was put into operation to meet the health needs of residents of the Aziave, Sovie and beyond.
MCE for Kpando Municipal Hon. Jeffrey Badasu, acknowledged Mr. Sebastian Deh's tireless efforts to further develop Kpando. He tried to set aside gorilla politics and became involved in the development of Kpando.
Director of Municipal Health, Samuel Abudei was surprised that such a large project could be completed in a short time. He also promised to immediately deploy his staff to the facility once the newly appointed midwifes' are ready. He pointed out that four (4) years ago, two different NGOs had approached the Directorate to build the facility but had not heard from them till now, even though the Health Directorate had paid for land documentation for the project.
Togbui Asumadu XIII delivered a speech on behalf of Akpinifia Okpekpewuokpe Dagadu IX. He said much but one of the things worth mentioning is, "Mr. Sebastian Deh is a famous and precious son of the land who always remembers his roots with life-changing projects. Akpini is proud of him" he said. He commended Qatar Charity sponsors for the unique and valuable facility.
Mr. Sebastian Deh repeated his previous position on the development of Kpando when last year he commissioned drilling projects for solar-powered goods in the following communities; Avetikope, Dzigbe, Dzoanti, Gabi and Tsakpe. This health center was built with GHC of 250,000.00 provided by Qatar Charity, the leading non-governmental organization in the Persian Gulf dedicated to humanitarian and developmental projects to alleviate global poverty around the world.
The people of Kpando want other sons of the land to remember he town and drive development home. Just as they believe Kpando is back, it will take everyone to emulate the good work Mr. Sebastian and follow suit.
Source: icreategh.com
Recommended:
Please if you are on any of our WhatsApp platforms, do not join this one.
Join our Discussion Forum below.
<<< CLICK HERE TO JOIN OUR WHATSAPP GROUP >>>
<<< CLICK HERE TO JOIN STUDENTS FORUM ON WHATSAPP >>>
<<< CLICK HERE TO JOIN OUR TEACHERS PORTAL GH ON TELEGRAM >>>
Please don't forget to share this post. Click on the WhatsApp, Facebook, Twitter, Instagram button below to share the post.