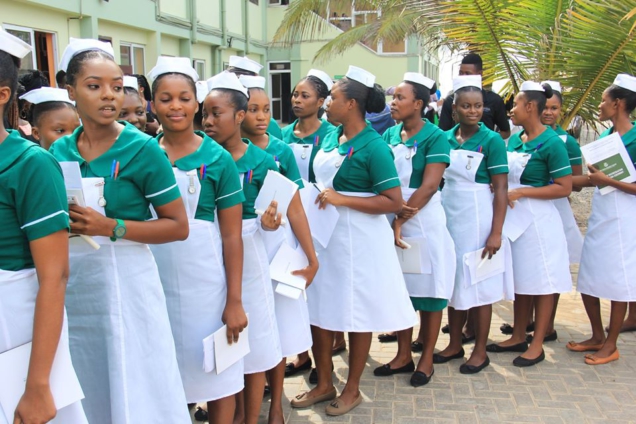 2022/2023 National Service PIN codes released for nurses
The management of National Service Scheme wish to inform the general public that they have released Eleven Thousand, Two Hundred and Seventy-Two (11,272) Personal Identification Number (PIN) codes. This PIN codes will aid the newly trained Nurses and Midwives from all accredited Universities and Nursing Training Colleges to be enrolled and to start their mandatory one-year national service for the year 2022/2023 Service year. This was made known in a press released on Wednesday 25th May, 2022 and signed by Armstrong Esaah, Director of Cooperate Affairs, NSS.
The letter further stated that, "Accordingly, all prospective national service personnel are hereby requested to visit the Scheme's website www.nss.gov.gh to access their PIN Codes using their respective School Index Numbers and Date of Birth."
How to Check for your PINCODE
Visit the Scheme's website www.nss.gov.gh to access your PIN Codes (use your School Index Number and Date of Birth).
Visit any ADB Bank throughout the country and make payment of forty Ghana Cedis (GHc 40.00).
Alternatively, pay forty-one Ghana Cedis (GHc 41.00) if you resort to use MTN Mobile Money for activation of PIN Codes.
Deadline: Friday, 3rd June, 2022.
Click on the button below to Check your PINCODE
CLICK HERE TO CHECK PINCODE
Click on the button below to REGISTER ONLINE
Online Registration
Important Notice:
Any payment done through mobile money not equal to GHS41 will be reversed
Recommended:
Please if you are on any of our WhatsApp platforms, do not join this one.
Join our Discussion Forum below.
<<< CLICK HERE TO JOIN OUR WHATSAPP GROUP >>>
<<< CLICK HERE TO JOIN STUDENTS FORUM ON WHATSAPP >>>
<<< CLICK HERE TO JOIN OUR TEACHERS PORTAL GH ON TELEGRAM >>>
Please don't forget to share this post. Click on the WhatsApp, Facebook, Twitter, Instagram button below to share the post.