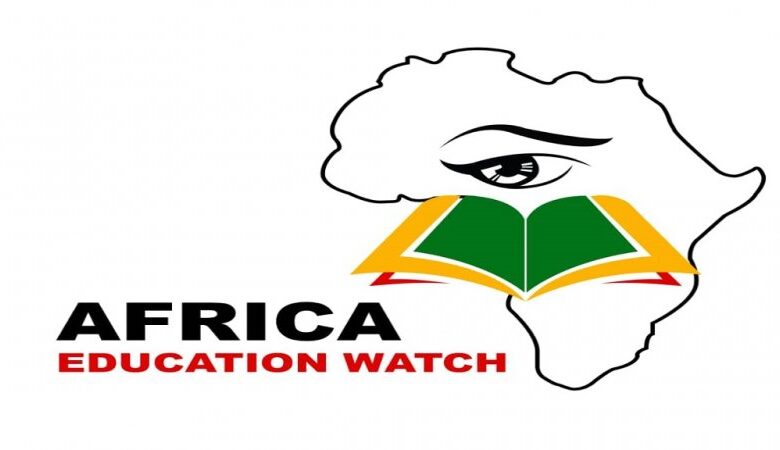 Sanction all your 2021 WASSCE external supervisors and invigilators at Duadaso SHTS, All for Christ SHTS – Eduwatch to WAEC
Education think-tank Africa Education Watch is calling on the West African Examinations Council (WAEC) to investigate and sanction all its external supervisors and invigilators deployed between September 13 – 20 during the 2021 West Africa Senior Schools Certificate Examinations (WASSCE).
In an exposé by Corruption Watch revealed that both Mathematics and English Language papers saw a massive malpractice during the time it was written.
In the documentary, invigilators were filmed engaging in the act under the full supervision of authorities. The invigilators together with the authorities who are suppose to know better, supervised grand cheating by the candidates.
A section of teachers were busily solving the leaked WASSCE examination questions and sending the answers via WhatsApp platforms under the nose of management as they were in support of the bad conduct of these teachers.
Also Read: Ghana to write WASSCE 2022 Alone
In a press released on Thursday, Eduwatch have this to say, "We call on WAEC to withdraw and re-investigate the 2021 WASSCE results of all candidates of All For Christ SHTS, taking into account the fresh evidence provided in the Corruption Watch documentary; prevent any teacher of Duadaso SHTS from invigilating at the upcoming 2022 WASSCE until full scale investigations into the conduct of all staff in that institution is completed; investigate and sanction the external supervisors and invigilators deployed to Duadaso SHTS and All for Christ SHTS on 13th and 20th September, 2021 during the conduct of the English Language and Mathematics Papers; permanently withdraw the examination center accreditation of All For Christ SHTS".
The think-tank demands all investigative and disciplinary findings made public.
The think-tank also called on the Ghana Education Service (GES) to immediately interdict the headmaster of Duadaso SHTS and some three others including the Assistant Headmaster, Senior Housemaster and a Science Tutor.
It also wants the Ghana Police Service to identify and investigate officers deployed to the schools at the time the malpractices were carried out.
"The collective and timely actions of stakeholders to hold persons accountable for examination malpractices is the first major step in discouraging others from participating in this fraudulent enterprise."
Source: 3news.com
People also read:
JOIN OUR PLATFORMS BY CLICKING ON THE LINKS BELOW
<<< CLICK HERE TO JOIN OUR WHATSAPP GROUP >>>
<<< CLICK HERE TO JOIN STUDENTS FORUM ON WHATSAPP >>>
<<< CLICK HERE TO JOIN OUR TEACHERS PORTAL GH ON TELEGRAM >>>