Jobs
Food and Agriculture Organization jobs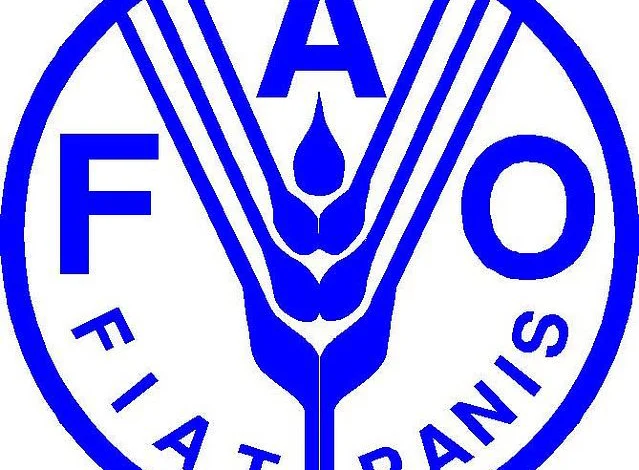 Food and Agriculture Organization jobs
The management of Food and Agriculture Organization (FAO) has announced a job vacancy for a Communication Officer in their organization. This was advertised on their official website.
"The Food and Agriculture Organization of the United Nations (FAO) contributes to the achievement of the 2030 Agenda through FAO Strategic Framework by supporting the transformation to MORE efficient, inclusive, resilient and sustainable agrifood production, better nutrition, a better environment and a better life, leaving no one behind" as described by the company.
Organizational Structure of Food and Agriculture (FAO)
The Liaison Office of the Food and Agriculture Organization of the United Nations (FAO) with the United Nations at Geneva is responsible for the liaison with the Government of Switzerland and with other partners based there.
Functions of the Liaison Office:
They elevate FAO's contribution to the 2030 Agenda through the 2022-31 Strategic Framework;
They monitor and inform Geneva-based deliberations to strategically position the Organization in line with its mandate.
They champion key thematic issues of importance to FAO, its Members and partners, leveraging key field work, knowledge, data and statistics of the Organization.
The position is located in the Liaison Office with the United Nations in Ghana, Switzerland.
Core Functions 
You will research and analyze technical, social, economic, environmental, institutional and technology-related information, data and statistics and/or related policy issues to support internal and/or external communication.
You will produce a variety of information and report as well as input for communication-related documents and web pages.
You will band together in development of updated tools, systems, processes and databases.
You will be part of multi-disciplinary teams and/or leads working groups/teams; collaborates with other offices and agencies on work groups and committees and promotes best practices.
Lastly, you will promote knowledge sharing and best practices at international meetings and conferences and influences partners in stakeholder consultations.
You will be evaluated against the following
Minimum Requirements
You must hold advanced university degree in communication, social science, journalism, political science or a field related to the work of the Organization.
You must have at least five (5) working experience in communication, web publishing and/or social media networks.
Working knowledge (proficient-level C) of English and limited knowledge (intermediate-level B) of another official FAO language (Arabic, Chinese, French, Russian or Spanish).
Proficiencies
Results Focus
Teamwork
Communication
Building Effective Relationships
Knowledge Sharing and Continuous Improvement
Conditions of Service
Very attractive compensation and benefits is what you get from the organization.
Dependency allowances
Rental subsidy
Education grant for children
Home leave travel
30 working days of annual leave per year
Pension fund entitlements under the UN Joint Staff Pension Fund
International health insurance; optional life insurance
Disability protection
How to Apply
Visit the recruitment website at Jobs at FAO to fill an online form. Provide accurate profile and make it complete. Include all employment records, academic qualification and language skills.
Attach a letter of motivation to the online profile.
Please contact [email protected] for assistance.
Read more from the official website jobs at FAO
Deadline: 6th June, 2022 9:59:00 pm
RECOMMENDED:
Join our Discussion Forum below.
<<< CLICK HERE TO JOIN OUR WHATSAPP GROUP >>>
<<< CLICK HERE TO JOIN OUR JOB PORTAL ON WHATSAPP >>>
Please do not pay money to anyone in the name of icreategh for jobs. We only advertise jobs for free and will not be liable for any money paid any impersonator. Please report to us should anyone contact you in our name. icreategh doesn't create jobs, we only advertise current jobs that we chance upon
Please Share with the buttons below.