General news
Marhguy Tyrone Accused of Assault by his Father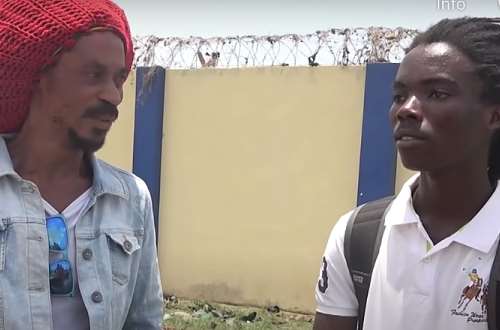 Marhguy Tyrone Accused of Assault by his Father
Marhguy Tyrone accused of assault by the father in a video the father circulated on social media showing his wounds. This is the second time the Marhguy Tyrone has been in the news but for this time, he has done the worse.
The father could be heard saying, he was abused by Tyrone and it isn't the first time he was doing that. He claimed that the son doesn't respect him for one bit.
In an exclusive interview with citi news, he said "This happened about a week ago and that is when I made the video and after i saw there was this blood and thing, was when I did the video. I've wanted to post it but I've changed my mind."
He advanced his statement and said, "He was supposed to go and repair a tablet for his sister, he's the one that breakdown the tablet." They were supposed to go and fixed it but after they finished to go, Tyron was still seating watching TV as the sister waits for over an hour.
He continued by saying, "I asked the sister why she was still seating while they were supposed to go fix the tablet? She said she was waiting on the brother Tyron who was watching TV inside. I went in to ask him what happened when he started insulting the sister for telling me he was inside. He unplug the laptop and walked pass me in anger and failed to look at me when I told him I was talking to him. I told him I was going to slap him and he held my hand. Through the struggling up and down, I realized there was blood everywhere".
In the earlier video he released, he claimed the mother supports him which makes it difficult for him to control the boy. Even in the court case concerning his admission admission to Achimota, he accompanied him for the love for Rastafarians but not for the son.
RECOMMENDED
Click the link below to Join our Discussion Forum for regular news updates.
Please share with the social media buttons below.