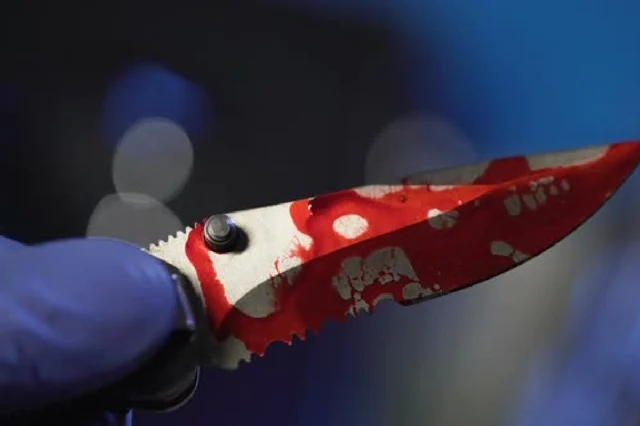 Man Stabbed To Death in Kpando, Volta Region
Mr. Emil Wordey who is the Assembly member for Gadza and Dzoanti traditional area in the kpando municipality confirmed the incident when he spoke with Akpini Radio news desk.
According to him, the deceased visited his relative who are tenants in the culprits Bani kwane's Father's house, Upon reaching there Kwame Bani asked the deceased to give him the keys to his motto bike to enable him run some errands of which he refused which led to misunderstanding between the two. The deceased explained to him that he wasn't having enough fuel hence wouldn't be in the position to release the motor bike. It is reported that he always allow him to use the motor bike anytime he requested for it. He only refused him that day because he wasn't having enough fuel. The culprit persisted by applying force to collect the keys from the deceased which he fiercely refused to release to him. The deceased was stabbed to death by Kwame for no reason.
Kwami Bani then entered his room and came out with a weapon suspected to be a pair of scissors which he used to stabbed the deceased in the chest and stomach area. He immediately removed the pair of scissors from the chest and went into hiding.
The deceased was then rushed to the Margaret Marquart Catholic Hospital Kpando (MMCH), where he was pronounced dead.
The culprit was on the run for sometime until the parents were advised to produce him to prevent reprisal attack from the guys tribe, the "Kpankpamas" on the family.
We understand, Kwame, the culprit that a stabbed the friend to death has presented himself to the police after few days of hiding. He was reprimanded and arranged for court immediately.
He appeared in court yesterday, but was rescheduled to reappear before the court somewhere this week. He is currently in the Kpando divisional Police custody assisting the Police with investigations.
We need to always control our anger and also try as much to stop displaying our strength in the slightest provocation.
icreategh will follow up on the news and give you all the updates as the news unfold.
RECOMMENDED:
Join our Discussion Forum below to get regular news from us.