General news
Woman Dumps Baby at Toilet Facility moments after delivery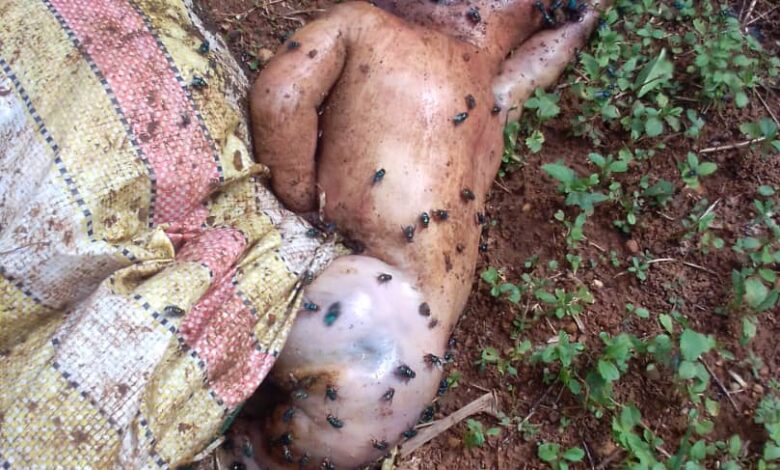 A woman dumps bady at toilet facility moments after delivery. The incident happened at Bodada in the Jasikan municipality, Oti Region.
The said woman (name withheld for security reasons) gave birth at home with the help of the mother, who delivered the baby on Thursday 26th May, 2022, and allegedly dumped the baby into a toilet near their house moments after delivery.
icreategh news team conducted on phone interview with Nhiraba a staff of Buem Fm. He revealed that the suspect conducted the crime together with her mother. They both connived to dump the newly born baby into their neighbors toilet so that they wouldn't be suspected. He further mentioned that the "incident was reported to them during their morning show on Thursday (same day) by a guy(resident) from Bodada. The Assemblywoman for the area Hon. Addey Adjei Rebecca was then alerted about the happenings. A staff of Buem FM accompanied the assemblywoman to lodge a complaint at the Police station and were accompanied by two (2) CIDs' subsequently to the  crime scene".
He further stated that "the woman and the daughter were arrested and interrogated by the police to show where the baby was dumped. The location the suspects gave to have dumped the baby was weeded and searched thoroughly, but not even a scent of the baby was smelt".
A young man visited the toilet the next day and noticed a strange sack in the pit. He quickly called a staff of Buem Fm to help him bring it out and unraveled the content in it. It was at this point they realized the sack contained the missing baby.
The police was subsequently informed and an inspection of the crime scene was carried out. The mother of the suspect was asked to bring the daughter for questioning but failed to return with her. They were both apprehended by the police for further investigations. Both of them will assist the police with investigations.
icreategh team again interviewed the Assemblywoman of the area, Hon. Addey Adjei Rebecca to find out if the said event actually happened. She stated that the police are conducting their investigations into the issue and will come out with their findings at the appropriate time.
The Police are currently investigating the issue and will come out with their findings in due time.
We'll keep you informed of any current revelation. Constantly visit our site for more reliable news as we uncover them.
RECOMMENDED:
Join our Discussion Forum below to get regular news from us.