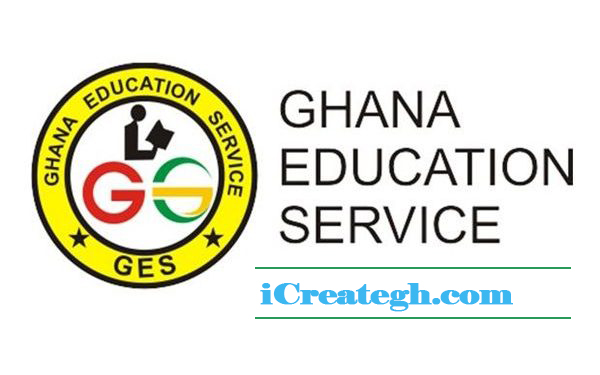 Resumption of Sports activities in Ghana Schools.
Good news to students as their favorite physical activities and sports has been give clearance by the Ghana Education Service. This was made known in a letter sighted online by icreategh.com team with the caption, "Resumption of Physical Activities and Sports". The letter was signed by Dr. Kwabena Bempah Tandoh, the Deputy Director-General, dated on the 10th May, 2022 and referenced GES/PESU/222/42.
It could be observed that COVID-19 pandemic has wreck havoc on the entire world slowing down almost every activity of nations and Ghana is no exception. This forced the Government of Ghana to place a ban on all social gatherings including sporting events. Schools were also closed down so as to control the spread of the virus. On Sunday March 27, 2022, the Government of Ghana lifted the ban completely on the use of face mask to all public gatherings. This has been a released to schools as well as the populace since what makes the school interesting and lively, was taking out.
Part of the letter reads, "Management of GES wishes to alert all Directors and Heads of Institutions on the clearance given by GHS for the resumption of Physical activities in all schools, Districts and Regions". The letter further stated that this has become necessary since the COVID-19 pandemic has been brought to its knee and under serious control by the Government of Ghana.
As joyous as this may be to all students to continue enjoying their beautiful athletics, the "jama" and the bragging rights, the letter also required students and teachers alike to be vaccinated in order to participate in any of the sporting activities. And it reads, "All schools are therefore entreated to ensure that their students/pupils/teachers are vaccinated before their involvement and spectating during sporting programmes and activities."  The resumption of the sporting events has been slogan "No Vaccination, No Participation/Spectating". 
Recommended:
Please if you are on any of our WhatsApp platforms, do not join this one.
Join our Discussion Forum below.
<<< CLICK HERE TO JOIN OUR WHATSAPP GROUP >>>
<<< CLICK HERE TO JOIN STUDENTS FORUM ON WHATSAPP >>>
<<< CLICK HERE TO JOIN OUR TEACHERS PORTAL GH ON TELEGRAM >>>