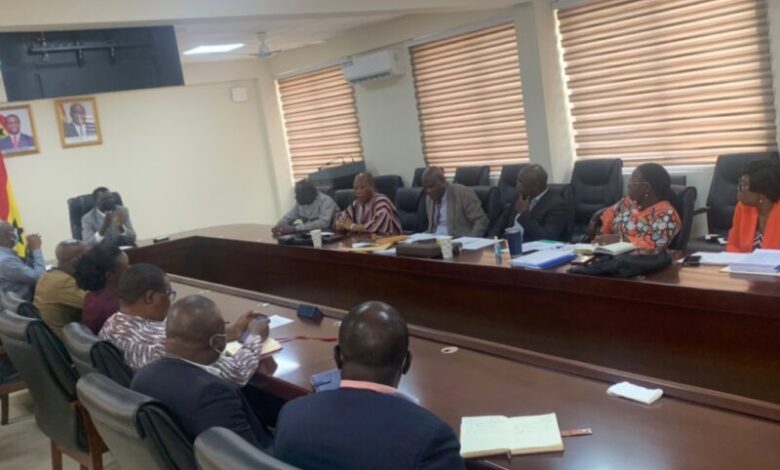 Charge fees within 15%, Education Minister to Universities
Students were left disappointed and worried when Universities were directed to charge fees within 15% but some Universities defied parliaments order and charge fees higher than the 15% approved by parliament. This resulted in tensions raised on some campuses and also saw agitations by some student leaders on how some universities were going contrary to directions given by parliament. The students were already complaining of the increase in the 2022/2023 academic year fees and promised to resist the extra charges by some Universities above the 15%.
In a meeting that ensued between the Education Minister and the Senior Members of some of the universities, it is understood that all Universities must charge fees within 15%. The Education Minister, Dr. Yaw Osei Adutwum urged all universities that charge outside approved percent by parliament to do so now.
Senior members of University of Cape Coast (UCC), University of Ghana, Legon (UG), University of Education, Winneba (UEW) and University of Mines and Technology (UMaT) were the schools that met the Minister of Education on Thursday, 5th January, 2023 as they were directed to charge fees within 15% approved by parliament.
According to a writeup on 3news.com, The University of Ghana, one of the institutions accused of charging higher fees, justified the recent increment and said it was within Parliament's approval.
The Education Minister, Dr. Adutwum says after the meeting that each university was given the opportunity to explain the reason behind the recent reviews.
He again said, "We heard from University of Education, Winneba, we've also heard from our great university, University of Cape Coast, about steps that they have taken.
"In cases where the fees were over 15 percent, they are doing refunds. They want to live within the 15 percent as mandated by Parliament, so I am very happy this morning."
Professor at the University of Ghana, Ransford Gyampo, insists the premier university's fees review was within law.
As monitored on TV3's Midday Live on Thursday, Prof has this to say to the host Martin Asiedu-Dartey "The directive was for us to increase the fees 15 percent over the already approved fees".
"And we have explained time and again that there was a certain approved fees way back in 2019 that UG didn't charge. UG didn't charge because approval came very late. The next year that we wanted to charge that approved fees, our students came to plead with us that there is Covid and so we should defer that.
"So the next time government is asking us to charge 15 percent increment over the approved fees, we are required to look at which approved fees we have and based on that we calculate the 15 percent."
What do you think about UG decision after directed by the Minister of Education to charge fees within 15%?
Is their claim justifiable? Share your views with us in the comment section below.
Credit: 3news.com
RECOMMENDED
You can join any of our platforms below to be updated anytime we publish new articles.
<<< CLICK HERE TO JOIN OUR WHATSAPP GROUP >>>
<<< CLICK HERE TO JOIN TEACHERS PORTAL GH (GRP2) ON WHATSAPP >>>
<<< CLICK HERE TO JOIN OUR TEACHERS PORTAL GH ON TELEGRAM >>>