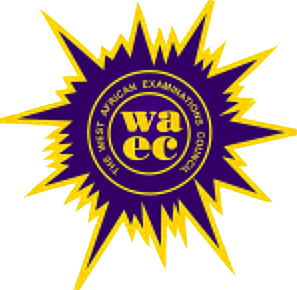 GES Sends strong Warning to the Heads of these SHS
WASSCE in Ghana has started some few weeks ago but some schools started violating the rules as provoked GES Sends strong Warning to Heads of these SHS.
In a letter released by the Ghana Education Service (GES), the Ahafo, Ashanti, Bono, Bone East, Central, Oti, Volta and the Western Regional Directors Concerned were asked to caution both teachers and Heads of the schools mentioned below to take caution as the GES is aware of their intention to cheat in Examination. The letter was signed by the Deputy Director-General (Q&A) Dr. Kwabena Bempah Tandoh.
"The attention of Management of Ghana Education Service (GES) has been drawn to the intention of the underlisted schools to cheat in the 2022 West African Senior School Certificate Examination (WASSCE).
"Accordingly, Management of GES is hereby informing all Regional Directors of Education Concerned to caution heads of these identified Senior High Schools to take the necessary steps to caution staff and students against any such intention to engage in this purported act of examination malpractices that will undermine the integrity of the examination.
"Regional Directors of Education concerned are hereby been admonished to intensify monitoring of the conduct of the examination in all schools.
"Further, if any form of examination malpractice is reported on the course of the examination, examination council will not hesitate to take drastic action by derecognizing the school/centre and relocation the candidates elsewhere."
S/N
REGION
SCHOOL
1
Ahafo
Ken Hammar Senior High School
2
Derma Comm. Senior High School
3
Ashanti
Collins Senior High School
4
Ejuraman Anglican Senior High School
5
New Edubiase Senior High School
6
Jubilee Senior High School
7
Abot College
8
College of Accountancy, Nyemeduase
9
St. Johns Senior High School
10
Oduko Boatemaa Senior High School
11
Akumadan Senior High School
12
Wiafe Akenten Presby Senior High School
13
Bono
Istiqaama Senior High School
14
Koase Senior High/Technical School
15
Nchiraa Senior High School
16
Sunyani Business Senior High School
17
Berekum Senior High School
18
Bono East
St. Benedict Senior High School
19
Yeji Senior High/Technical School
20
Tuobodom Senior High School
21
Yeboah Asuamah Senior High School
22
Techniman Senior High School
23
Central
St. Andrews Senior High School
24
Siddiq Senior High School
25
Nyakrom Senior High/Tech. School
26
Oguaa Senior High/Tech. School
27
St. Andrews Senior High School
28
Oti
Nkwanta Senior High School
29
Volta
Kpando Senior High School
30
Sokode Senior High/Tech. School
31
Western
Church of Christ Senior High School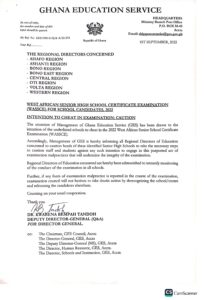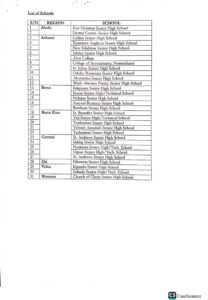 Recommended
JOIN OUR PLATFORMS BY CLICKING ON THE LINKS BELOW
<<< CLICK HERE TO JOIN OUR GENERAL WHATSAPP GROUP >>>
<<< CLICK HERE TO JOIN STUDENTS FORUM ON WHATSAPP >>>
<<< CLICK HERE TO JOIN OUR TEACHERS PORTAL GH ON TELEGRAM >>>