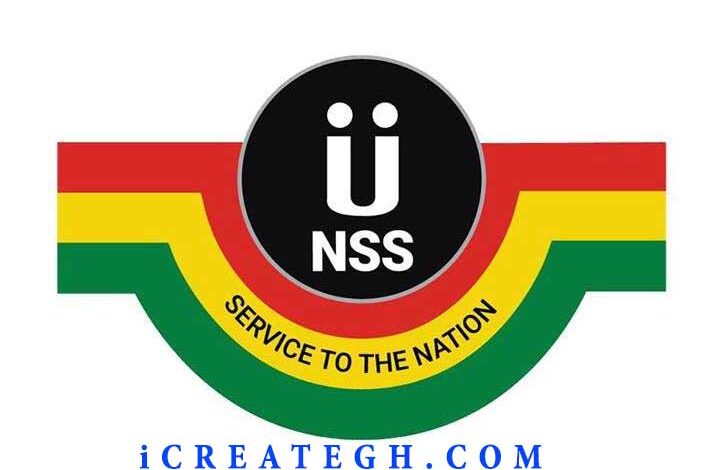 NSS Releases Postings for Trained Teachers for The 2022/2023 Service Year
Many trained teachers kept asking if the NSS 2022/2023 posting were out or whether the NSS posting has been released? The answer is yes as this has been confirmed by the management of the NSS.
In a press statement released by Management of the National Service Scheme (NSS) on Friday the 20th of January, 2023, it is understood that, trained teachers that enrolled to participate in the mandatory national service, have been duly posted. The press statement which was signed by Hon. Osei Assibey Antwi, Executive Director for NSS states, "The Management of the National Service Scheme (NSS) has today, 20th January, 2023, released postings of a total of fifteen thousand, five hundred and seventeen (15,517) trained teachers who enrolled to undertake their mandatory national service for the 2023/2024 service year".
How do I find my NSS postings?
You can get your NSS posting on the official website as a direct link is provided below to take you to the official page for your NSS postings.
In the press statement successful trained teachers are advised to check and print their appointment letters for onward endorsement.
"all eligible trained teachers are required to log onto the Scheme's website at https://www.nss.gov.gh to check their placements and proceed to print their appointment letters for endorsement by respective user agencies" it further reads.
"Regional validation and registration for prospective service personnel will begin on 20th January, 2023 and end on 28th February, 2023 at all NSS regional centres across the country."
The Management further directs all prospective service personnel to begin their national service on 6th February, 2022 after completing the registration process.
All service personnel deployed are hereby entreated to accept their postings as part of their civic responsibilities and contributions towards national development.
CHECK POSTING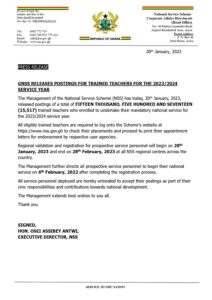 RECOMMENDED:
You can join any of our platforms below to be updated anytime we publish new articles.
<<< CLICK HERE TO JOIN OUR WHATSAPP GROUP >>>
<<< CLICK HERE TO JOIN TEACHERS PORTAL GH (GRP2) ON WHATSAPP >>>
<<< CLICK HERE TO JOIN OUR TEACHERS PORTAL GH ON TELEGRAM >>>
nss portal, nss dashboard, nss posting portal, nss portal login, nss news today, nss news today | ghana, nss registration, https //portal.nss.gov.gh/check, nss posting 2022/2023, nss posting 2023/2024, nss dashboard, nss portal 2023, when is nss posting starting, how to change your nss posting, is the nss posting out, short code for checking nss posting, how to check nss posting.