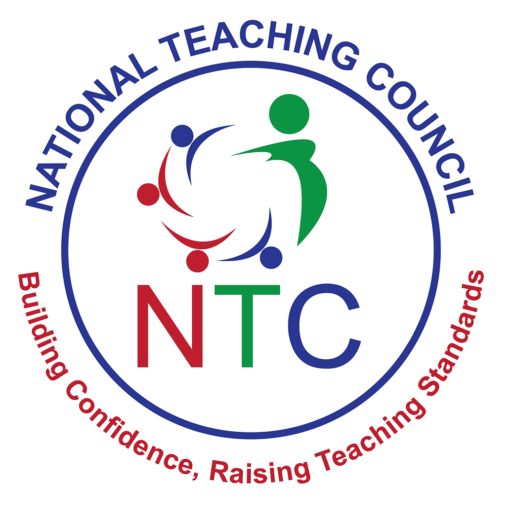 NTC Worried About Snail Pace of Teachers' CPD Point Building.
NTC CPD Point Building
The institutionalization of the National Teaching Council (NTC) Ghana, has activated their core mandates which include Licensing and Registration of teachers and to provide a framework for the Continuous Professional Development (CPD) of in-service teachers.
To make this possible, they will deploy an online platform for NTC activities where all teachers will have a portfolio.
The NTC, after registering and issuing a 3-year renewable teachers license, will make available, courses and workshops for teachers' professional development.
Teachers will participate in these workshops and courses to build points for the license renewal during the 3-year interval.
Some of these workshops are conducted at a fee which teachers will bear and others are free to attend.
Also Check:
NTC Concerns
On 2nd October 2022, icreategh.com staff chanced upon a communique from NTC to Director General of the Ghana Education Service tabling their worries about the slow pace of how majority of teachers are responding to the point buildup framework.
"Data available to the National Teaching Council (NTC) indicates that over one hundred thousand (100,000) teachers have not accrued a single CPD point since their registration numbers were issued from October 2020.
As at the date the letter was issued, only 4,000 out of over three hundred thousand (300,000) teachers are potentially able to meet the minimum CPD points by end of next year.
The letter read that, Per the Education Regulatory Bodies Act 2020, Act 1023, 67(1)  "A person shall not practice as a teacher unless the person is registered as a teacher  in accordance with this Act".
Check Also:
NTC Literacy Exams Past Question
NTC Past Questions and Answers on Numeracy – icreategh.com
Section 79 of the same Act also says "A person shall not knowingly or negligently employ a person as a teacher in an institution unless the teacher is registered under this Act".
Teachers are expected to renew their registration within fifteen (15) days before the specified expiry date.
NTC Calls For Intervention
The National Teaching Council (NTC) is hereby calling for the immediate intervention of the Director General of the Ghana Education Service to support teachers into compliance with the framework in order to avoid a legal dilemma in the future.
Also Check:
What You Should Know About The National Teaching Council (NTC) of Ghana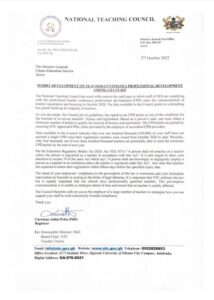 Source: icreategh.com
RECOMMENDED
You can join any of our platforms below to be updated anytime we publish new articles.
<<< CLICK HERE TO JOIN OUR WHATSAPP GROUP >>>
<<< CLICK HERE TO JOIN TEACHERS PORTAL GH (GRP2) ON WHATSAPP >>>
<<< CLICK HERE TO JOIN OUR TEACHERS PORTAL GH ON TELEGRAM >>>
ntc registration, ntc login, ntc exams, ntc dashboard, ntc registration 2022, ntc certificate portal, ntc registration login, ntc contact numbers, ntc registration 2023